Norwegian Cruise Line shares sink as losses are projected to persist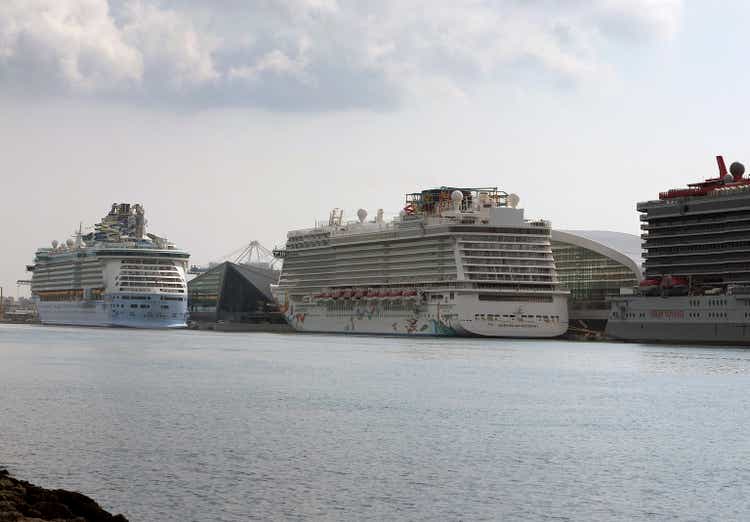 Norwegian Cruise Line Holdings (NYSE:NCLH) stock slumped on Tuesday after the company reported a wider than expected loss and forecast losses to continue.
For the second quarter, the cruise line reported a loss $0.31 larger than anticipated by analysts, alongside a narrow miss on revenue estimates. While, management touted "strong consumer demand" and "record pricing" losses are anticipated to continue into the third quarter.
"As a result of the COVID-19 pandemic, the effects of the Russia-Ukraine conflict and current macroeconomic conditions, while the Company cannot estimate the impact on its business, financial condition or near- or longer-term financial or operational results with certainty, it will report a net loss for the third quarter of 2022," the earnings release read.
The losses are expected despite the expectation that occupancy increases to the low 80% range in the third quarter, up from 65% in the second quarter.
Elsewhere, debt increased from the prior year to $12.24B as compared to $11.57B in 2021.
Shares of the Miami-based cruise operator fell 8.5% in premarket trading after the report.
Read more on the sizable stock and debt offerings from both Royal Caribbean and Carnival Corporation.