After a disastrous start to 2022, Cathie Wood's ARKK has rallied 45% since May. Is it a buy?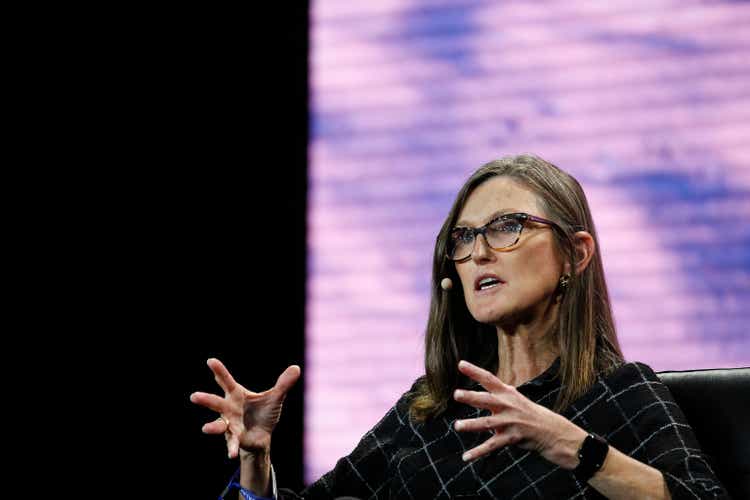 Earlier this year, Cathie Wood, CEO of ARK Invest, watched her flagship ARK Innovation ETF (NYSEARCA:ARKK) plummet, as the innovation-focused stocks she prefers got hit hard by rising interest rates and changing market sentiment. Lately, shares have started to recover, with gains in July allowing the ETF to break a streak of eight consecutive months of declines.
Even with the recent bounce, Wood's fund is down nearly 50% for 2022. Still, despite the losses, ARKK has accumulated $1.6B in new investor capital. Is ARKK a buy at these levels for a long-term bet on disruption and innovation, notwithstanding the murky near-term outlook for the economy?
ARKK's Recent Rally
Cathie Wood's ARKK has struggled through most of 2022. The fund sits lower on the year by almost 48% and has dropped more than 68% from its all-time trading high of $159.70 reached last year. (ARKK was sitting just below $48 in Tuesday's intraday action.)
ARKK invests in companies with a heavy emphasis on innovation. As such, many of her holdings are startups that have yet to turn a profit -- firms reliant on capital markets to keep going, making them sensitive to rising interest rates.
Still, while down for the year as a whole, the ETF has come well off a 52-week low of $35.14 reached in mid-May. In fact, the fund has rallied almost 45% since this mark. Moreover, after its upswing in July, the fund has started August with a positive showing, rising almost 6% since the end of July. (ARKK had been posting a double-digit percentage gain for August before Tuesday's nearly 6% intraday drop.)
The recent rally is not exclusive to ARKK, but rather Wood's entire suite of actively managed ETFs. Each member of this group is up notably from its 2022 lows.
Performance since the funds' year-to-date lows: the ARK Genomic Revolution ETF (ARKG) +54.5%, ARK Fintech Innovation ETF (ARKF) +40.6%, ARK Next Generation Internet ETF (ARKW) is +39.4%, ARK Autonomous Technology & Robotics ETF (ARKQ) +22.1%, and ARK Space Exploration & Innovation ETF (ARKX) +18.5%.
Is ARKK a Buy?
Seeking Alpha's Quant Ratings flash a bearish signal for ARKK. The grading system for quantitative measures presents the ETF as a Strong Sell at current levels.
ARKK gets high marks for its asset flows. However, the Quant Ratings see major red flags everywhere else. This includes grades of F for both risk and momentum.
Meanwhile, the system gives ARKK a D for expenses and a D+ for dividends. See the details below:

For a more detailed look at ARKK's prospects in the current economy, Seeking Alpha contributor Walter Zelezniak Jr. views the ETF as a Hold. However, he also highlights a few ways investors can potentially layer in buys using technical analysis.
At the same time, On the Pulse, another contributor, argued that doubling down on a few high-risk growth stocks has proven fatal to ARKK, leading the analyst to conclude that Wood and her team have not learned lessons from the meltdown earlier in the year.
Meanwhile, Wood herself remains a high-profile market commentator. Earlier this week, she said the economy is currently in a recession and ESG has caused a misallocation of capital.