Quanterix stock crashes ~60% on weak Q2 results, FY guidance and new strategic plan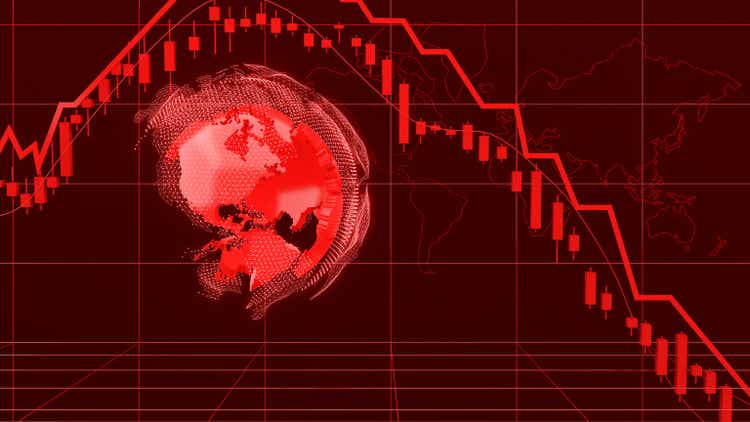 Quanterix (NASDAQ:QTRX) stock plunged 60.3% to $6.54 in Tuesday morning trading after a triple whammy of weak Q2 results, disappointing guidance and a strategic realignment plan involving layoffs.
Billerica, Mass.-based QTRX offers biomarker detection technology and biomarker testing services. It also makes the Simoa branded assay kits, which provide various reagents to perform analytical tests.
The company after hours on Monday reported Q2 revenue of $23.5M which fell 7.5% Y/Y and missed estimates by $6.55M.
QTRX said the fall in quarterly revenue was due to quality issues with its assays and a reduction in consumable revenue of 29% Y/Y.
QTRX's Q2 pro forma loss from operations widened to $24.96M from $13.67M a year ago, while quarterly gross margin fell 1,760 bps to 37.1%.
QTRX now expects its total 2022 revenue to be flat compared to 2021. The consensus revenue estimate is for 16.16% Y/Y growth to $128.42M.
Quanterix (QTRX) also said that, following a strategic review, the company had started an assay redevelopment program to address quality challenges and improve its products.
The business realignment plan includes a workforce reduction which would affect about 130 employees across the company's worldwide operations.
Cowen research analysts Max Masucci and Stephanie Yan downgraded QTRX to market perform from an outperform rating and said that the company's business realignment plan comes as a surprise given its strong balance sheet and track record of execution.
"QTRX's competitive position will be increasingly vulnerable during its strategic realignment... we feel more comfortable moving to the sidelines for the time being," the Cowen analysts said in a research note.