UBS voices optimism on Target ahead of earnings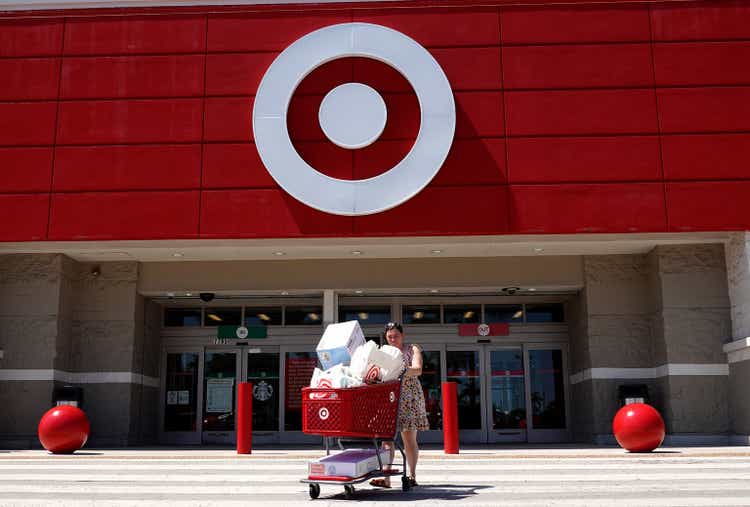 With Target (NYSE:TGT) expected to report earnings next week, UBS is anticipating improvements on key issues, such as inventory and operating margins.
For its first quarter report, a plunge in operating income as well as a significant decline in gross margin sent shares spiraling downward. Additionally, an over 40% jump in inventory levels from the prior year promoted fears of markdowns and therefore additional margin pressure moving forward. Guidance cuts following the already disappointing print did little to work against growing pessimism on the name.
However, UBS analyst Michael Lasser told clients the retailer is likely to emerge much stronger after its second quarter results than it did following its first quarter print.
"Target's multiple guidance cuts this year do not necessarily translate to doom and gloom for the stock," he advised clients. "We believe TGT is well positioned to capitalize on changing consumer behaviors and habits."
Lasser explained that the aggressive actions taken by management to cut excessive inventory are beginning to bear fruit and should lead to long-term upside. Additionally, he expects the retailer to pleasantly surprise skeptical onlookers with a promising same-store sales report in its August 17 earnings report.
"At the heart of these questions is whether [Target] has taken aggressive enough action to clear out its inventory and can it maintain its comp momentum into '23," Lasser wrote. "We think the answer to these questions is yes."
He added that the company's forecasts into 2023 for earnings appear "achievable if not conservative", with the Swiss bank's models well above the analyst consensus into the coming year. Lasser currently forecasts 2023 EPS to come in at $12.85 against a Wall Street consensus of $12.06.
"We think there's going to be more support for the bull case than the bear case coming out of this print," he concluded. "This will push the stock higher, in our view."
Lasser reiterated a "Buy" rating on the stock alongside a $205 price target. Target Corporation (TGT) shares declined 1.41% on Tuesday, falling below $165.
Read more on the rationale for Wells Fargo's recent upgrade of the stock.