Unity Software likely to reject AppLovin's unsolicited bid, analyst says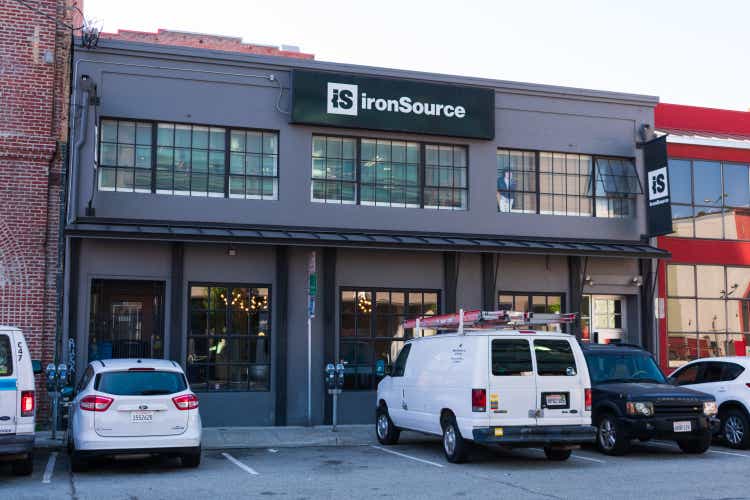 Unity Software (NYSE:U) is likely to reject AppLovin's (NASDAQ:APP) unsolicited offer as the price is "well below" Unity's intrinsic value and Unity already has an agreement to purchase ironSource (NYSE:IS), though a transaction with AppLovin "makes a lot of business sense," according to Wedbush.
AppLovin's (APP) all-stock bid values Unity (U) shares around 50% of April's trading levels, while Unity's deal with ironSource (IS) was at around 80% of April levels, Wedbush analyst Michael Pachter, who has an outperform rating and $70 price target on Unity, wrote in a note.
The AppLovin (APP) offer is also problematic because it gives a 49% voting stake to Unity (U) holders, making a potential raise in the deal price unlikely unless AppLovin is willing to cede voting control, according to Pachter.
"We think interference with the ironSource acquisition is problematic, and will cause Unity's board to tread very carefully before agreeing to a sale outright," Pachter wrote.
IronSource (IS) shares plunged 11% on news of the AppLovin (APP) bid as it would require Unity (U) to terminate its deal with ironSource. AppLovin plummeted 12%, while Unity (U) ticked down 0.9%.
Investors may find out what Unity's (U) reaction to the unsolicited bid of AppLovin (APP) after the close Tuesday when Unity is scheduled to report its Q2 results.