ShockWave shares hit record high as Q2 revenue more than doubles, co raises FY guidance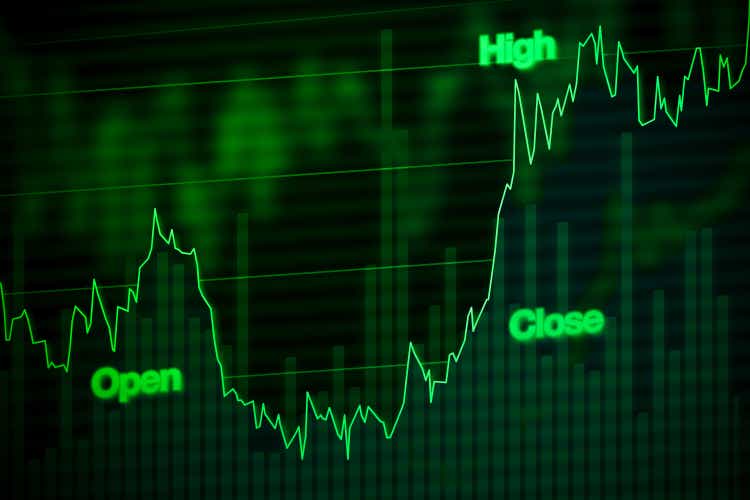 ShockWave Medical (NASDAQ:SWAV) stock scaled a record high on Tuesday, after the cardiovascular medical device company reported Q2 sales that more than doubled Y/Y and raised its FY 2022 revenue guidance.
Shares of the company earlier gained as much as 20.5% to a life-high of $267.30. They were last trading 18% higher as of 1352 ET.
Santa Clara, Calif.-based SWAV develops and commercializes intravascular lithotripsy (IVL) technology, which uses high-energy shock waves to break up hard calcium deposits in the cardiovascular system.
Increased adoption of SWAV's products and greater demand for procedures using the company's technology led to Q2 revenue rising 116% Y/Y to $120.75M, which also beat estimates by $22.85M.
"Our customers continue to witness the significant benefits of using IVL to treat their patients, which help mitigate the headwinds of the contrast of supply and staffing challenges that have been topical across our period this quarter," SWAV CEO Doug Godshall said on the earnings conference call.
In terms of bottom line, SWAV reported a profit for Q2, with GAAP EPS coming in at $0.68, compared to -$0.01 last year.
The strong quarterly results also led ShockWave (SWAV) to raise its FY 2022 revenue guidance to $465M to $475M from a previous forecast of $435M to $455M. The consensus revenue estimate is $472.85M.
Up to Monday's close, SWAV stock +24.4% YTD.