Affirm, Block, SoFi, raft of fintech stocks knocked lower as traders weigh upcoming CPI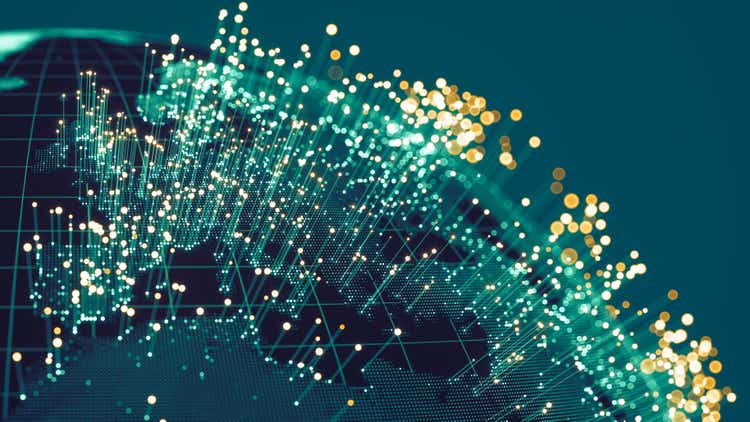 Fintech stocks such as Affirm (NASDAQ:AFRM), Block (NYSE:SQ), Upstart (NASDAQ:UPST) and SoFi Technologies (NASDAQ:SOFI) got hammered in Tuesday afternoon trading ahead of July's inflation reading on August 10.
SoFi (SOFI) -7.5%, Block (SQ) -5%, Nu (NU) -10.5%, Upstart (UPST) -13.7%, Blend Labs (BLND) -8.2% and Affirm (AFRM) -6.4% all are trading in the red as of around the closing bell alongside the three major stock indices, with Dow Jones (DJI) -0.2%, S&P 500 (SP500) -0.4% and tech-heavy Nasdaq (COMP.IND) -1.2%.
Fintechs' bearish price action intraday certainly shaves off some of their gains in the past month, but adds to losses seen over the past year, according to the charts below.
With the highly anticipated inflation print on tap, traders appear concerned ahead of the release. If headline consumer prices overshoot economist expectations, it could trigger further inversion in the Treasury yield curve since bond traders on the short-end would then hedge for bigger and faster Federal Reserve interest-rate increases amid the central bank's priority of bringing down inflationary pressures.
Such a move could bode poorly for fintech stocks since there would be an even higher chance that the Fed sticks to embracing monetary tightening by hiking its benchmark lending rate, and thus borrowing and funding costs would rise even more than they have already.
As commodity prices have come off their highs in recent months, economists are expecting core CPI (stripping out volatile food and energy prices) to accelerate further in July, while headline CPI is expected to moderate from the prior month. For the near- and long-term, meanwhile, consumers see inflation receding, according to the New York Fed's July 2022 Survey of Consumer Expectations.
In the broader stock market, Nasdaq trails S&P 500, Dow Jones in another tough day for semi stocks.