Roblox stumbles 14% after bookings decline, user growth misses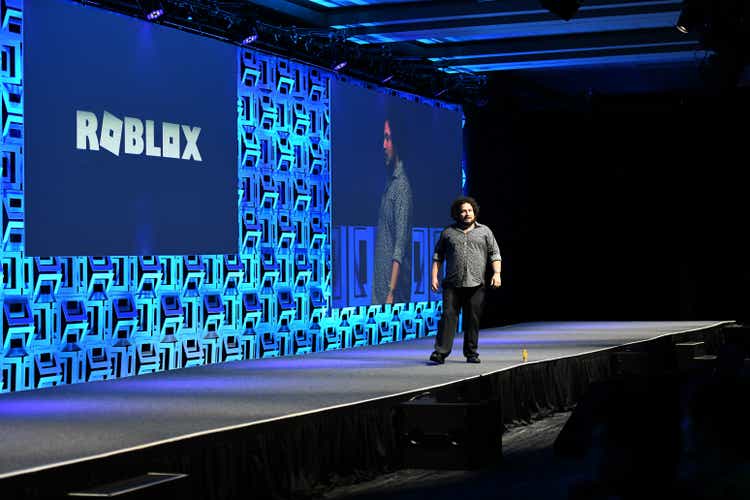 Roblox (NYSE:RBLX) has tumbled another 13.5% after the release of second-quarter earnings where the company's bookings declined and it reported a bigger loss than expected, and user growth fell short.
Net bookings fell 3.8% to $639.9M, and average daily active users rose just 21% to 52.2M, missing expectations for 54M. Hours engaged rose 16% to 11.3B, and average bookings per DAU fell 21% to $12.25.
For the second quarter, net cash from operations was $26.5M, while free cash flow was -$57.3M.
The company took a "significant COVID bump" in Q4 but have been making sequential improvements since, it says. While the quarterly bookings fell, the June total toward the end of the quarter was up 8% year-over-year to $217M (or up 12% adjusting for currency). May bookings had fallen 9% year-over-year, it said.
As for outlook, it pointed to strong trends in July, when it says bookings fell between $243M-$247M - up 8-10% year-over-year, while the company is expected to post sub-5% growth for the entire third quarter. July DAUs were up 26% to 58.5M, and hours engaged were up 25% to 4.7B. (Average bookings per DAU fell accordingly, to $4.15-$4.22.)
"We are driving record levels of users and engagement globally as we execute on our innovation roadmap and broaden the appeal of Roblox across geographies and age groups," said CEO David Baszucki. "We continue to make progress on key operational and product initiatives to enhance the long-term value of the Roblox platform."
The company will be discussing trends in more detail at next month's Investor Day.
Conference call to come Wednesday at 8:30 a.m. ET.