Elon Musk backtracks on stock pledge, sells $7B of Tesla before Twitter court fight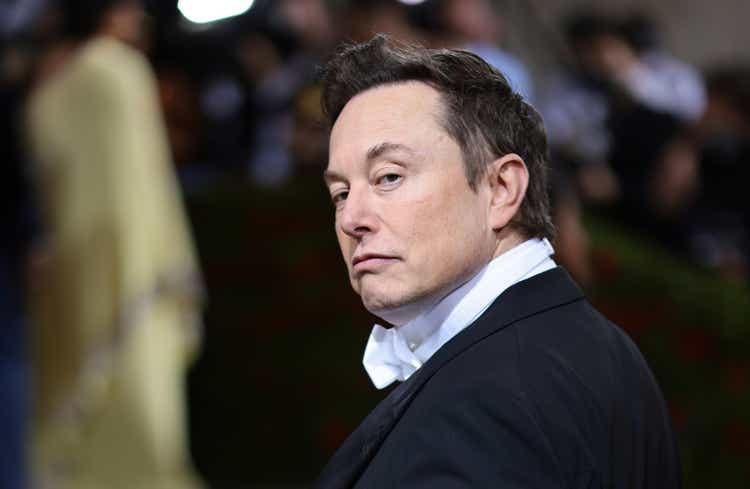 Elon Musk has been on a Tesla (NASDAQ:TSLA) stock selling spree over the past year, cashing out about $32B worth of shares in the electric vehicle maker. The latest round occurred between Aug. 5 and 9, as the Technoking offloaded another 7.9M shares worth around $6.9B immediately after Tesla's (TSLA) Cyber Roundup event. Musk said the transaction was "important to avoid an emergency sale of Tesla stock in the (hopefully unlikely) event that Twitter forces this deal to close and some equity partners don't come through."
The last time, I promise: "No further TSLA sales planned after today," Elon Musk tweeted on April 28, implying that was the last financing needed to take over Twitter (NYSE:TWTR). At the end of 2021, Musk also sold about 15.8M of Tesla shares, worth about $16B, to help pay a reported $11B tax bill after polling his followers. This time around, Musk has again vowed that he is "done selling," and would even buy back the Tesla stock if the Twitter deal doesn't end up closing (he now owns just under 15% of Tesla).
"This stock sale will raise a lot of conversation on Street for bulls/bears in the morning," tweeted Wedbush Securities analyst Dan Ives. "Musk tweet confirms our thoughts on Twitter. Street will read through this poker move that chances of Twitter deal more likely now." Under specific performance clauses, Musk is likely on the hook unless he can prove he was misled or a "material adverse event" had occurred at Twitter (TWTR), or if debt needed to close the deal was no longer available.
Go deeper: In typical PR fashion, Musk overlaid the recent selling with a host of product announcements. As the SEC Form 4 filings were posted, he took to Twitter to announce that the "Tesla 500 mile range Semi Truck starts shipping this year, Cybertruck next year," as well as fresh milestones for SpaceX's (SPACE) Starlink and Starship. Asked if he thought about creating his own social platform if the Twitter (TWTR) deal doesn't go through, Musk replied in the affirmative, pointing to his website domain "X.com."