Bristol Myers, 2seventy bio score trial win for multiple myeloma candidate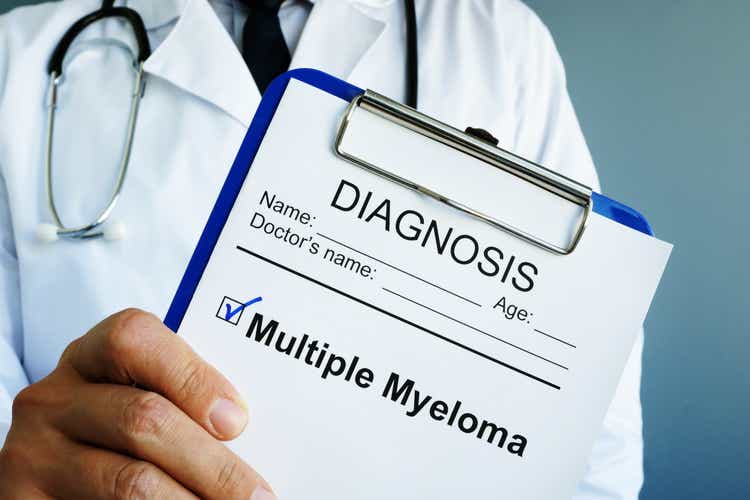 Bristol Myers Squibb (NYSE:BMY) and its partner 2seventy bio (TSVT) announced on Wednesday that a Phase 3 trial for Abecma, a CAR T cell therapy they jointly develop, reached the main goal in certain adult patients with multiple myeloma.
2seventy bio (TSVT) added ~18% after the news, while Bristol Myers (BMY) traded flat.
Abecma is already approved in the U.S. for adults with relapsed or refractory multiple myeloma after four or more prior lines of therapy.
The pivotal, Phase 3 global trial named KarMMa-3 was designed to evaluate Abecma against standard regimens in multiple myeloma that is relapsed and refractory after two to four prior lines of therapy and refractory to the last treatment regimen.
According to topline data, KarMMa-3 reached the primary endpoint indicating an improvement in progression-free survival with statistical significance.
In addition, Abecma was found to increase the key secondary endpoint of the overall response rate compared to standard regimens. The trial is ongoing to collect follow-up data on the overall survival, a key secondary endpoint.
Safety data was in line with the safety profile previously established for Abecma in the pivotal KarMMa trial, the companies said, adding that the trial indicated no new safety signals.
Bristol Myers (BMY) and 2seventy bio (TSVT) are on track to complete a full analysis of trial data and release the detailed results at a future medical meeting. The companies also plan to discuss these data with health officials.
Soon after FDA approval in Mar. 2021, the companies began commercializing Abecma the following month.