Musk buying Twitter 'now more likely' after he sells another $7B worth of Tesla: Wedbush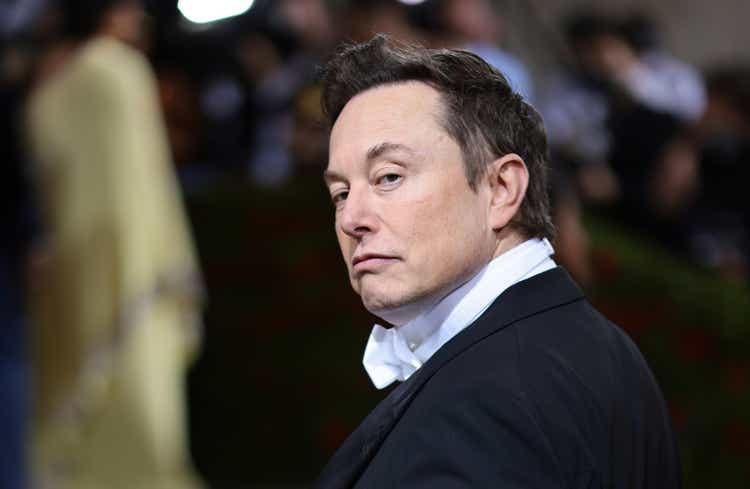 It's becoming "more likely" that Elon Musk is going to buy Twitter (NYSE:TWTR) after all, according to investment firm Wedbush Securities, following the decision by the world's richest man to sell another $7B in Tesla (NASDAQ:TSLA) stock.
Analyst Dan Ives noted that the share sale, which were reported late on Tuesday, improves the chances of a deal closing and perhaps before the court case, scheduled to start in October. Ives also raised his price target on Twitter (TWTR) to $50 from $30 to reflect "the higher chances the deal now ultimately closes."
Musk, Tesla's (TSLA) CEO, had previously pledged in April that he was done selling shares of the electric vehicle maker.
Ives, who has previously laid out four scenarios for the ultimate resolution between Musk and Twitter (TWTR), believes at a minimum, Musk offers a settlement to Twitter (TWTR) in the range of $5B to $10B.
"The Street and legal experts across the board view Twitter as having a 'strong iron fist upper hand' heading into the Delaware court battle this Fall after months of this fiasco and nightmare playing out since April," Ives wrote in a note to clients.
Twitter (TWTR) shares rose more than 3% to $44.25 in premarket trading, approaching Musk's offer price of $54.20 per share.
Ives added that there could be a "fierce battle in court" with the number of fake accounts and spam "front and center," but ultimately Twitter's (TWTR) board is holding firm to the aforementioned agreed upon price and have Musk close the deal.
In conjunction, Musk's counter lawsuit is seen as "background noise," Ives added.
Earlier this month, it was reported that Twitter (TWTR) was going after Musk's associated with a broad range of legal requests as it seeks to have him make good on his $44B agreement to buy the company.