WM Technology shares sink ~30% premarket after Q2 results; analysts downgrade rating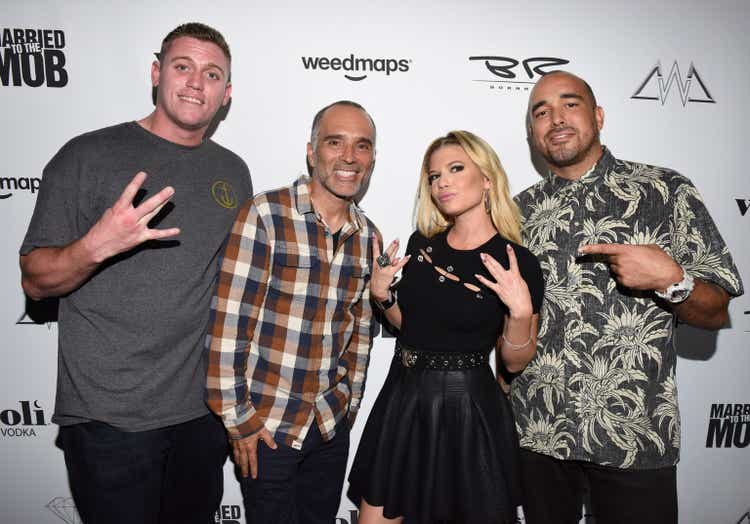 WM Technology (NASDAQ:MAPS) stock has slumped 29.5% to $2.44 in Wednesday premarket trading, after the company reported a Q2 miss on revenue, a fall in a key sales metric and offered disappointing guidance.
Irvine, Calif.-based MAPS provides technology and software infrastructure to the cannabis industry. Its flagship product is the Weedmaps consumer marketplace, which gives consumers information regarding cannabis products, local retailers and offers online ordering.
MAPS after hours on Tuesday posted Q2 GAAP EPS of $0.13 which beat estimates by $0.18. However, its Q2 revenue of $58.29M missed expectations by $3.63M.
The company also said that average monthly revenue per paying client, a key sales metric, fell 5% Y/Y to $3,509.
MAPS said it expects total revenue to be flat-to-down in the mid-single digit percent area on a Y/Y basis for H2, which implies a low double-digit percent growth rate for FY 2022. The company said it expects to end the year with positive adj. EBITDA for FY.
"2Q results missed our expectations but were overshadowed by 2H guidance meaningfully below our expectations. A combination of inflationary, regulatory and operating challenges have upset a significant portion of Cannabis retail spend. This is particularly pronounced in California," said Piper Sandler analysts Thomas Champion and James Callahan in a research note on Tuesday, downgrading their rating on the stock to neutral from overweight.
According to recent media reports, several businesses have filed complaints claiming that Weedmaps is advertising illegal or unlicensed cannabis retailers on its site in California.
BTIG analyst Jake Fuller said that MAPS had now reported four quarters as a public entity and three of those had included significant estimate resets. Fuller believes MAPS' ad-based revenue model will continue to be difficult to forecast and that the stock has "too little visibility" to be recommended.
Fuller slashed the rating on MAPS to neutral from buy.
Stifel research analyst W. Andrew Carter also lowered the rating on MAPS to hold from buy.
The SA Authors rating on MAPS stock is hold, while Seeking Alpha's Quant system, which consistently beats the market, rates it strong sell.