Nextdoor stock falls ~11% premarket after Q2 revenue miss, lowered FY 2022 guidance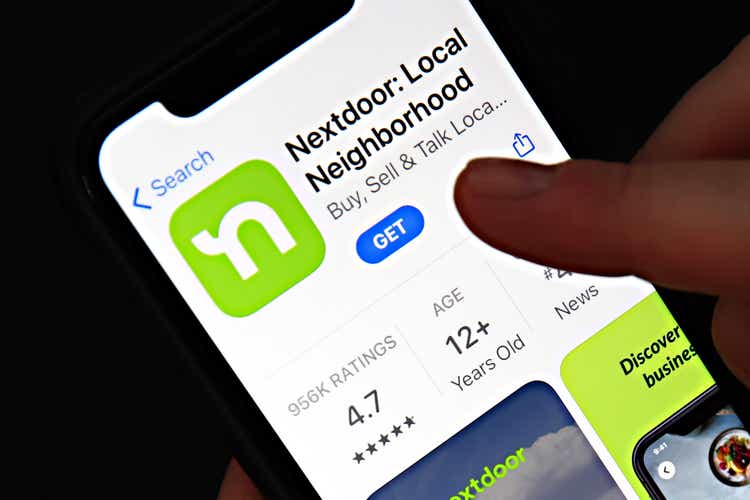 Shares of Nextdoor (NYSE:KIND) lost 10.8% to $3.21 in Wednesday premarket trading, after the company reported Q2 revenue that missed estimates and slashed its FY 2022 guidance.
San Francisco, Calif.-based KIND allows customers to connect to their neighborhoods. It lets them reach out to neighbors along with local businesses, non-profit organizations and public agencies in the neighborhood.
KIND after hours on Tuesday posted Q2 GAAP EPS of -$0.10, with its net loss widening to $36.84M from $21.5M a year ago. Its Q2 revenue of $54.54M missed estimates by $0.68M.
The company also said that its average revenue per user, a key sales metric, declined 6% Y/Y to $1.48.
"Since last quarter, we have also seen a slowdown in spend from the real estate, retail, and Quick Serve Restaurants (QSR) verticals, a reflection of rising macroeconomic uncertainty, inflation, and labor shortages," the company said in its Q2 shareholder letter.
"As we look ahead to the next 6 to 12 months, we believe this uncertainty is likely to continue impacting advertisers and are expecting to see some tightening of budgets," KIND added.
KIND slashed its FY 2022 revenue guidance to $220M-$225M from a prior forecast of $252M-$256M, citing macroeconomic conditions and current business trends. The consensus revenue estimate is $236.48M.
The company also said it now expects an adj. EBITDA margin loss of 28% for FY compared to a previous guidance of loss of 18%.
KIND guided Q3 revenue of $53M-$55M vs. consensus revenue estimate of $54.15M.