Vestas posts larger than expected Q2 net loss but price power improving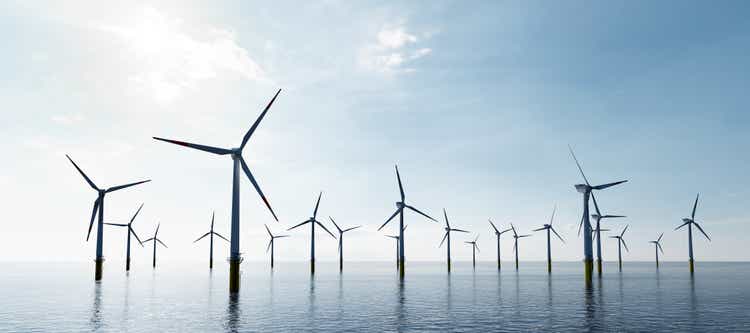 Vestas Wind Systems (OTCPK:VWDRY) +11% Wednesday in European trading despite reporting a bigger than expected Q2 net loss, as the wind turbine maker said it was able to pass along high costs from raw materials and transport to customers.
Vestas (OTCPK:VWDRY) said it raised its prices in Q2 by 22% Y/Y, an indicator that the company's hard-hit profit margins could improve.
Vestas (OTCPK:VWDRY) swung to a Q2 net loss of €119M ($121.5M) from a profit of €82M in the year-earlier quarter, as revenue fell 6.5% to €3.31B, below analyst consensus estimates for a a net loss of €85M on revenues of €3.49B.
But the company said the average selling price of its onshore products in Q2 increased to €960K/MW.
"We have taken in orders at the highest price level in ten years," CEO Henrik Andersen told Reuters. "Our price development will lead to a more positive 2023."
Andersen also said the new climate and energy bill passed in the U.S. Senate this week is "very supportive of renewable energy in the United States over the next 10 years," and if passed by the U.S. House would strengthen Vestas' (OTCPK:VWDRY) order intake next year and in 2024.
For the full year, Vestas (OTCPK:VWDRY) said it continues to expect revenues of €14.5B-€16B and an EBIT margin of flat to -5%, and still anticipates total investments of ~€1B for the year.
In May, Vestas (OTCPK:VWDRY) cut its 2022 revenue and margin guidance forecast due to the war in Ukraine and writedowns in its offshore business.