Global ETF assets grew by $157B in Q2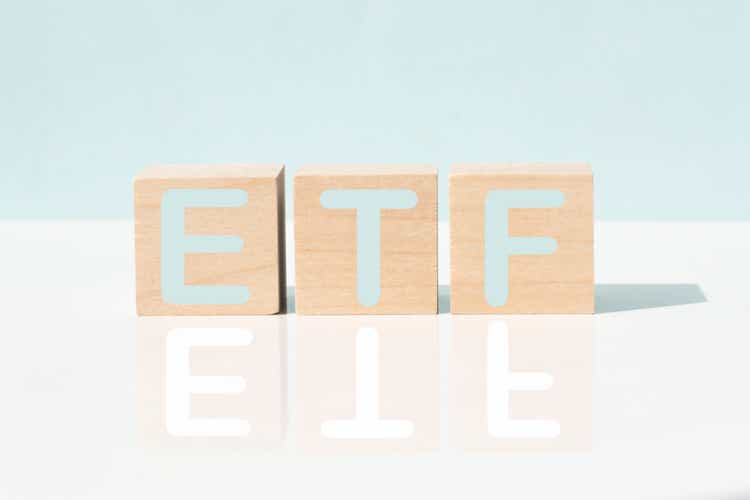 With the second quarter in the rearview mirror, exchange traded fund investors will have noticed that the global ETF industry amassed net inflows of more than $150B during Q2 of 2022, which is nearly half of what was brought in during Q1 according to data compiled by ETFGI, an independent research firm.
The inflows for ETFs/ETPs in the second quarter of 2022 were nearly $157.7B, which were dwarfed by the $305.7B that was taken in in Q1. Year-to-date the space has collectively brought in $463.4B worth of new money.
The top three Q2 ETF inflow leaders together accumulated $17.18B of investor capital and were led by the SPDR Bloomberg 1-3 Month T-Bill ETF (BIL), as it took in $7.07B. The second and third Q2 inflow ETF leaders were the iShares National Muni Bond ETF (NYSEARCA:MUB) and iShares Core High Dividend ETF (NYSEARCA:HDV) taking in $5.57B and $4.53B.
From a Q2 performance standpoint, BIL ended +0.1%, MUB was lower by 2.7%, and HDV declined 6.2%.
In reverse, the three Q2 outflow leaders lost $18.9B together and were directed lower by the Financial Select Sector SPDR Fund (NYSEARCA:XLF) and the JPMorgan BetaBuilders Europe ETF (BBEU). XLF retracted $9.77B while BBEU suffered outflow of $4.91B. The third ETF to observe the most significant outflows was the world's largest exchange traded fund, the SPDR S&P 500 ETF Trust (NYSEARCA:SPY) as it lost $4.12B in Q2.
Second quarter performances for XLF equated to -18.5%, while BBEU and SPY lost 16.6% and SPY dropped 16.8%.
On a wider lens, investors will see that from a year-to-date position BIL is +0.1%, MUB -6.8%, HDV +2%, XLF -12.6%, BBEU -19.2%, and SPY -12.5%.
In broader market news, markets look to push higher after retail inflation numbers came in much cooler than anticipated.