Treasury ETFs rise as yields sink after July's CPI print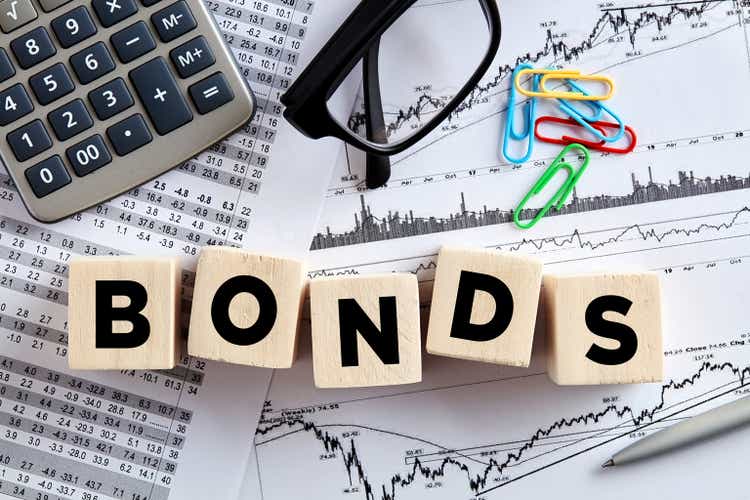 U.S. Treasury yields dropped in reaction to July's report on consumer prices, with bond exchange traded funds rising in response.
The gains include the two largest Treasury ETFs: the Vanguard Total Bond Market ETF (NASDAQ:BND) and the iShares Core U.S. Aggregate Bond ETF (NYSEARCA:AGG). Both BND and AGG are up 0.5% on the session.
In regards to assets undermanagement, Vanguard's BND just overtook Blackrock's AGG as the largest Bond ETF on the market. BND has $83.8B to its name while AGG has $83.2B under its belt.
AGG and BND both rose in response to the bond-market action because of the inverse relationship between bond prices and yields. As yields slide, bond prices rise.
Yields plummeted in response to the CPI print, which showed a moderation in consumer inflation compared to the previous month. The U.S. 10-year Treasury yield (US10Y) was down 5 basis points to 2.74% in Wednesday's early trading. The U.S. 2-year Treasury yield (US2Y) dropped 15 basis points to 3.13%.
Yields dropped as the CPI figures seemed to open the door to a more dovish Fed. With the pace of inflation pulling back from the previous month, many investors bet that the Federal Reserve's rate hikes are taking hold and are starting to cool price increases. If so, this would mean the Fed could afford to ease off its most aggressive plans for rate hikes.
"We believe Treasury yields could remain range-bound over the next two months while markets await more signs on the direction of the economy," Wells Fargo projected in a note to clients. "However, we expect yields to resume their move higher eventually."
Wells Fargo added: "Our year-end 2022 target is between 3.25% and 3.75% and our year-end 2023 is between 2.75% and 3.25%."
Other Treasury ETFs that are also in focus on Wednesday include: (NASDAQ:TLT), (IEI) (IEF), (SHY), (BATS:GOVT), (SHV), (BIL), (VGSH), (VGIT), (SCHO), (SCHR), (SPTL), (TLH), and (VGLT).
Despite a drop in U.S. Treasury yields, market participants will still notice that the yield curve inversion is hovering near its widest mark since the dot-com bubble.