Plug Power missed Q2 but analysts keep the faith on climate bill impact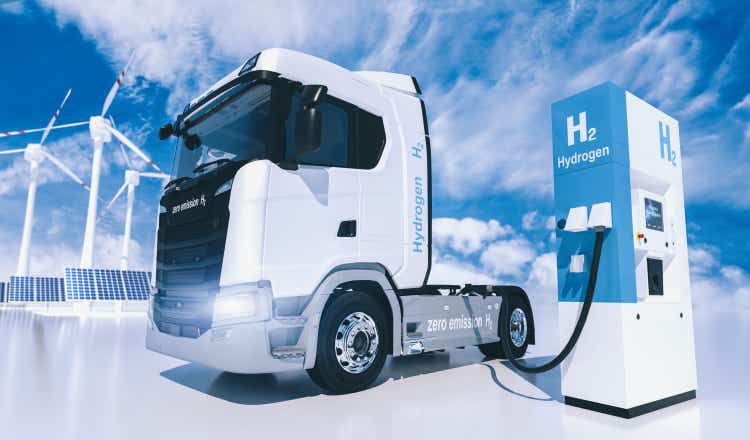 Plug Power (NASDAQ:PLUG) +17.7% to a four-month high in Wednesday's trading even after reporting a larger than expected Q2 loss while revenues rose less than forecast, as Wall Street analysts remained positive on the longer-term outlook for the company due to the climate and energy bill passed in the U.S. Senate.
Barron's reports several analysts raised their price targets on Plug (PLUG), including RBC Capital's Joseph Spak, who hiked his PT to $29 from $18 while maintaining his Outperform rating.
Spak said passage of the Inflation Reduction Act, which includes $369B in climate change-related spending, is a "catalyst to accelerate growth of the green hydrogen industry and could positively impact growth of Plug's product lines including electrolyzers and fuel cells."
KeyBanc analysts led by Sangita Jain hiked their Plug (PLUG) PT to $32 from $30 and kept their Overweight rating, "based on our view that the energy and climate provisions in the bill will provide longstanding tailwinds to the clean hydrogen industry, and Plug with its established positioning in electrolyzers and hydrogen generation stands to benefit."
Plug Power (PLUG) shares have rallied strongly in recent weeks, but "we believe the recent rapid rally is unsustainable," JR Research writes in an analysis newly published on Seeking Alpha.