Netflix rises 5% as post-earnings rally gains more steam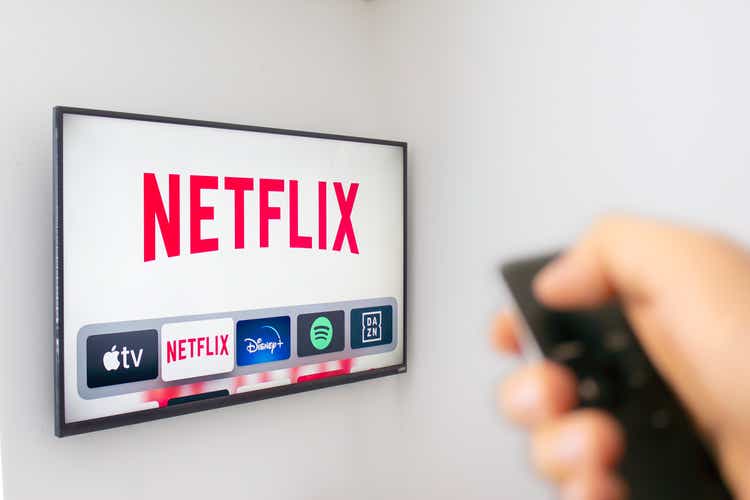 Netflix (NASDAQ:NFLX) shares rose more than 5% Wednesday, as the streaming TV giant continued with its run of gains that have been going on since the company's most recent earnings report.
Over the past three weeks, since Netflix (NFLX) reported second-quarter results on July 19, the company's shares have climbed by 20%, to $243.16, their highest point in almost four months.
On Tuesday, J.P. Morgan analyst Doug Anmuth said that the "narrative" around Netflix (NFLX) has shifted toward the company's improved free cash flow outlook and anticipation for its plans to launch a subscription option that is supported by advertising, as well as efforts to build out payment options for customers that share their Netflix (NFLX) accounts with others outside of their homes.
Anmuth said it will take Netflix (NFLX) some time to grow the base of subscribers for its ad-supported option, and that so-called "paid sharing" efforts should generate higher margin sales for the company if it rolls out globally in 2023, as expected.
Netflix's (NFLX) gains also came in advance of the Walt Disney Co.'s (DIS) second-quarter results, due after Wednesday's market close. Investors and Wall Street analysts are expected to put much of their attention on what Disney (DIS) has to say about the growth rate of its Disney+ subscriber numbers.