DRLL, a new passively managed energy ETF, hits the market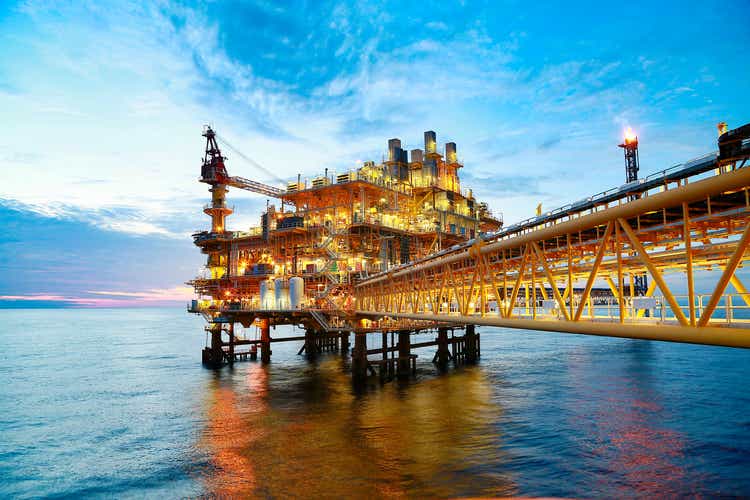 Energy exchange traded fund investors have the option of the new passively managed Strive U.S. Energy ETF (NYSEARCA:DRLL), which hit the market on Tuesday.
DRLL intends to provide investors with broad market exposure to the U.S. energy sector. Some of the energy segment focus areas inside of the fund include crude petroleum, natural gas, bituminous coal, hydroelectric power, nuclear electric power, solar, wind, geothermal, biomass and related services up and down the U.S. energy supply chain.
The fund also aims to unlock value in the U.S. energy sector by mandating companies to focus on profits over politics.
The new fund comes to market with just over 50 holdings and an expense ratio of 0.41% which is higher than the popular Energy Select Sector SPDR ETF (NYSEARCA:XLE) with its 24 holdings and an expense ratio of 0.10%.
Moreover, DRLL and XLE share many overlapped holdings. Just looking at the top 10 holdings in each fund and nine names are duplicated. Additionally, the funds have similar weightings in common when it comes to stock selection. DRLL's top 10 names equate to 65.93% of the total fund with Exxon Mobil (XOM) Chevron (CVX) and ConocoPhillips (COP) as its top three holdings weighted at 21.38%, 16.88%, and 6.91% respectively.
XLE on the other hand has a 76.75% weighting towards its top ten names led by the same top three in XOM, CVX, and COP weighted at 23.45%, 21.94%, and 4.44%.
In broader market news, the stock market is off to the races thanks to a cool retail inflation print Wednesday.