AbCellera stock rises ~17% as continued strength from COVID royalties overshadows Q2 miss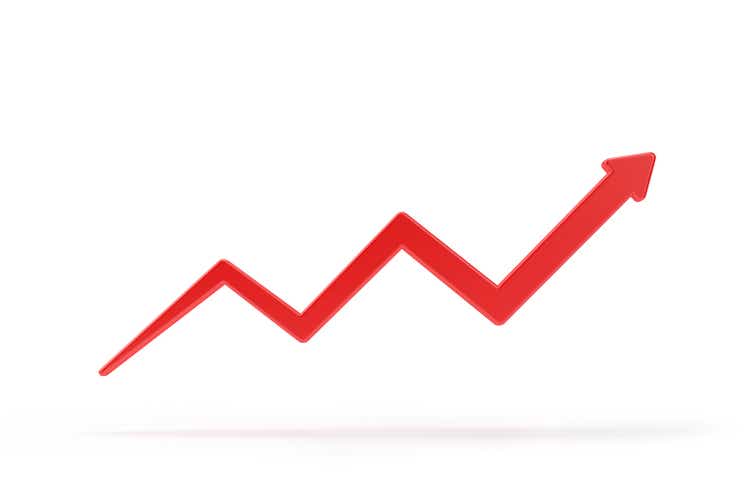 Shares of AbCellera Biologics (NASDAQ:ABCL) gained 16.7% to $12.98 in Wednesday afternoon trading, as investors looked past the company's Q2 results miss to focus on continued strength from COVID-19 royalties and a sustained increase in discovery programs.
ABCL after hours on Tuesday reported Q2 GAAP EPS of -$0.02 which missed expectations by $0.03. Its Q2 revenue of $45.6M also missed by $15.62M.
However, the revenue figure rose a healthy 65.2% Y/Y, primarily driven by $33.2M of royalties attached to COVID-19 antibody therapy bebtelovimab.
Bebtelovimab is a monoclonal antibody discovered by AbCellera (ABCL) and licensed to Eli Lilly (LLY). In June, LLY said it would supply an additional 150K doses of bebtelovimab to the U.S. government for about $275M.
"Looking ahead to the remainder of 2022, we expect continued strength in research fees and the majority of total 2022 revenue to be derived from royalties on COVID antibodies," ABCL CFO Andrew Booth said on the earnings conference call.
LLY earlier this week said the U.S. FDA had removed the requirement that the distribution of bebtelovimab be controlled by the government, allowing LLY to distribute the therapy commercially from Aug. 15 through drug distributor AmerisourceBergen (ABC). This should also benefit ABCL in terms of higher royalties in the future.
ABCL said it added six discovery programs in the quarter, bringing the total number of programs to 164 as of June 30 compared to 138 as of June 30 last year.
ABCL's liquidity also improved significantly. As of Q2 end, the company had $1.022B of cash, cash equivalents and marketable securities, up from $786.1M as of Q1 end.