GSK, Sanofi in selloff extending Novavax-led rout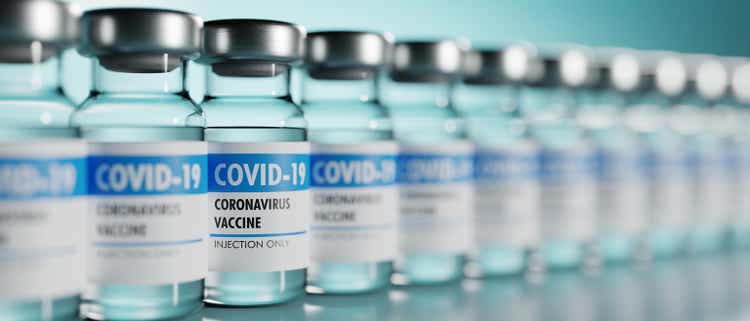 GSK plc (NYSE:GSK) and Sanofi (SNY) (OTCPK:SNYNF) (GCVRX), joint developers of a COVID-19 vaccine, traded sharply lower on Wednesday on above-average volume amid concerns over the disappointing Q2 release from the newest vaccine entrant Novavax (NVAX).
With a decline of ~9%, Sanofi (SNY) ADRs have approached a 52-week low while GSK (GSK) turned lower for the tenth consecutive session to reach a ten-month low.
The selloff coincides with Novavax's (NVAX) Q2 2022 financials that significantly missed Street forecasts weeks after the Maryland biotech won the FDA authorization for its protein-based COVID vaccine.
Late-entrants to the COVID vaccine race, GSK (GSK) and Sanofi (SNY), have partnered for a recombinant vaccine candidate targeting the virus.
Under the collaboration, Sanofi (SNY), which provides the recombinant antigen, will be the marketing authorization holder, and GSK (GSK) supplies the pandemic adjuvant.
While the vaccine is not yet authorized, the EU and the UK have ordered 75M doses, and Sanofi (SNY) expects to begin its commercial rollout by this autumn.
However, the supply glut and falling demand have raised questions over the durability of the COVID-19 vaccine market amid concerns over the efficacy of the current generation of shots against the Omicron variant.
The EU has already delayed vaccine shipments from leading vaccine makers Pfizer (PFE)/BioNTech (BNTX) and Moderna (MRNA) in favor of variant-adapted shots.