Rivian Q2 earnings preview: All eyes on production guidance amid supply chain woes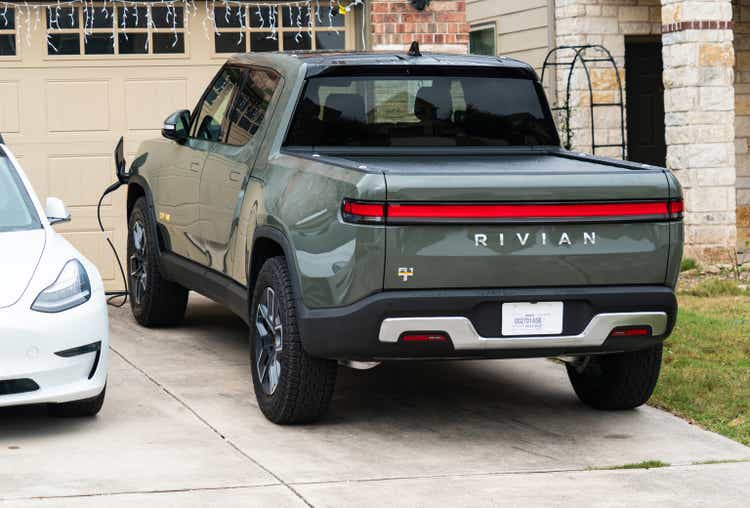 Rivian (NASDAQ:RIVN) is scheduled to announce Q2 earnings results on Thursday, August 11th, after market close.
The consensus EPS estimate is -$1.63 and the consensus revenue estimate is $337.98M.
After riding high following its public debut, Rivian (RIVN) has come under increasing pressure. Although it shot as high as $172 in November 2021, it plunged all the way to $20 in May. Shares have since risen past $35, following its highly-anticipated Q1 earnings report and Q2 production report.

The electric vehicle maker said at the end of Q1 it had more than 90K R1 net orders and an initial EDV order from Amazon for 100K vehicles.
In July Amazon began to operate the first Rivian vans in multiple US cities, with plans to roll out thousands of custom electric delivery vehicles in more than 100 cities by the end of this year. The e-commerce giant expects to have 100,000 Rivian vans on the road delivering packages by 2030.
Rivian's Q2 production report issued in July showed 4,401 vehicles manufactured at its facility in Normal, Illinois and 4,467 vehicles delivered during the quarter. Crucially, the automaker said it is on track to deliver on the annual production guidance issued previously for 25K vehicles even as supply chain snarls still hurt the EV sector.
Canaccord Genuity subsequently launched coverage with a buy rating, suggesting that the EV maker has a solid foundation to develop into a leading brand in the challenged sector. Wedbush Securities also sees the automaker moving past its production woes.
Investors will be looking to see if Rivian reiterates its 2022 production guidance even as it attempts to cut costs. Bloomberg has reported the company is planning "potential layoffs and plans to suspend some programs," per a memo from CEO RJ Scaringe to staff. Rivian will need to achieve a quarterly run-rate of about 9,000 units in the second half to meet its forecast, according to Bloomberg Intelligence.
A more upbeat SA contributor analysis suggests Rivian is one of the few EV companies that have the critical mass of capital and technology necessary to succeed in a tough industry.
Over the last 3 months, analysts have made two upward revisions and seven downward revisions to EPS estimates. Revenue estimates have seen four upward revisions and six downward.