Recipe gone wrong: Domino's calls it quits in Italy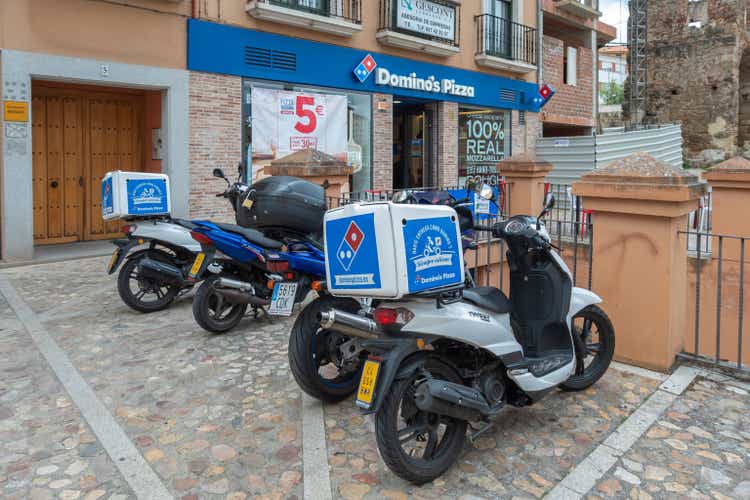 Seven years after entering the Italian market, Domino's (NYSE:NYSE:DPZ) is closing up shop in the homeland of pizza. While the company had already stopped offering delivery at the end of July, the last of its 29 local branches just shuttered their doors. Social media is abuzz on the news, with some likening the situation to selling ice in the North Pole, or how the chain could compare their pizza to an authentic Napoletana.
History: Domino's (DPZ) opened its first outlet in Milan in 2015, via a franchising agreement with a local business called ePizza SpA. At the time, it said it hoped to win over Italian palates with "purely Italian" ingredients like Prosciutto di Parma, Gorgonzola, Grana Padano and Mozzarella di bufala Campana. The biggest catch was a national home delivery model that could take on local artisanal shops and provide an alternative to Italy's dining-out culture.
Cracks in the plan first emerged during the pandemic, especially as delivery became essential during coronavirus lockdowns. Many of the traditional "mom & pop" restaurants went online, allowing buyers to order quality products and gourmet items straight to their homes. As takeout and delivery models were adopted, an increased competition was also seen from a rising number of online platforms like Deliveroo, Glovo or Just Eat Takeaway.com.
Out of toppings: ePizza borrowed heavily for plans to open over 800 Italian stores through 2030, attempting to land a 2% stake of the national pizza market. As recently as April, it filed for protection from creditors, and while the motion was granted for an initial 90 days, there have been no further updates on the court process. According to the latest audited reports, ePizza had €10.6M of debt at the end of 2020, but has since been running out of money and faltering on its debt obligations.