Alibaba logistics unit continues to expand services, upgrades, BofA says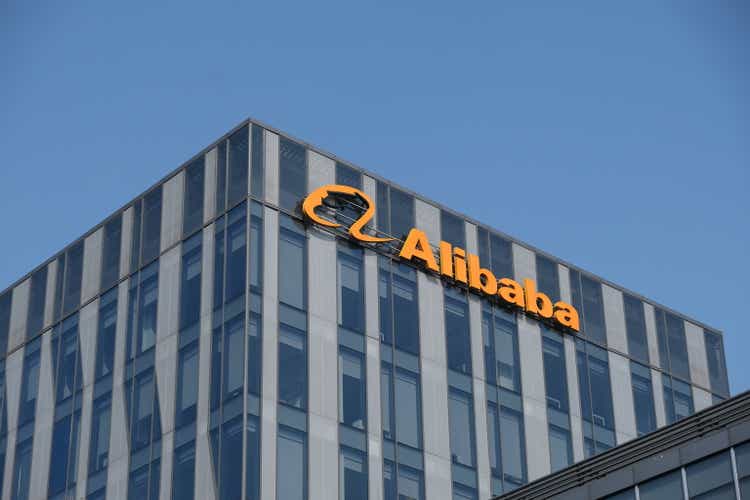 The logistics unit of Chinese tech giant Alibaba (NYSE:BABA), Cainiao, is continuing to invest in technology and expand its services and cross-border network, providing more use for its customers, investment firm Bank of America said on Thursday.
Analyst Eddie Leung, who has a buy rating on Alibaba (BABA) and a $156 price target, noted that during its Open Week held last month, Cainiao highlighted several features, including its cross-border infrastructure, with six global logistics hubs and a network of 200 partners spread across 30 countries and regions. It also has 80 weekly flights and smart customs services across 50 ports that are "capable of supporting express service in 200 countries/regions" and a max collection of more than 12M packages.
It is also working on automation technology, specifically internet of things and radio frequency identification, or RFID, along with the digitalization and intelligent IT solutions.
Lastly, Cainiao is working on improving its last-mile services, including laundry and recycling at its Cainiao Post kiosks and to-home delivery options in 200 cities.
Given that Cainiao accounted for 6% of Alibaba's (BABA) second-quarter revenue and it is not yet a "near-term profit driver," the unit needs to continue innovating.
"It enhances the cross-border business for merchants, consumer experience, and fulfillment & operating efficiency of the logistics eco-system including partners, which supports margin improvement," Leung wrote in a note to clients.
Alibaba shares gained more than 1.5% to $93.98 in premarket trading on Thursday.
Leung added that Cainiao is likely to reach a daily volume of 5M packages, becoming the fourth-largest in the world behind DHL, FedEx (FDX) and UPS (UPS).
The analyst also said that he expects Cainiao will continue to invest more in innovation for last-mile delivery and leverage its direct delivery resources and Cainiao Post kiosks across China, while also boosting its supply chain logistics business via big data and wider use of RFID.
On Wednesday, Japanese tech conglomerate SoftBank Group (OTCPK:SFTBY) (OTCPK:SFTBF) said it will take in a gain of 4.6T Yen, or $34B, from selling shares of Alibaba (BABA) as it looks to shore up its balance sheet.