Disney has path to profitability in streaming - BofA Securities analyst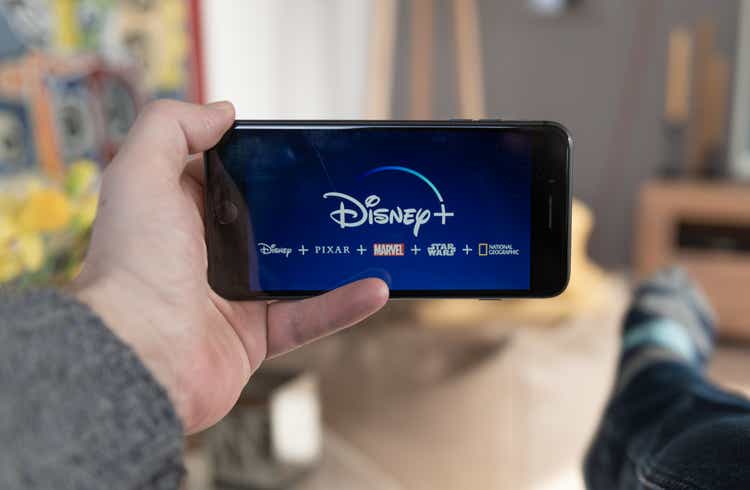 BofA Securities analyst Jessica Reif Ehrlich said Thursday that the latest quarterly results from Disney (NYSE:DIS) show that the entertainment giant has a path to profitability for its streaming service, with a strong content plan and higher pricing.
"The underlying [subscriber] growth is strong but maybe even more importantly, they raised prices almost 40%," the senior U.S. media and entertainment analyst at BofA Securities told CNBC.
Ehrlich predicted that DIS will be able to raise prices in an environment where consumers are squeezed by overall inflation due to the strength of its content schedule, which is growing beyond its core Marvel and Star Wars brands.
"They don't hit their full content stride until the end of this year, the beginning of next year," she said. "They really do have a wide range of content."
Ehrlich contended that DIS's streaming service was "underpriced" when it launched in 2019, giving the firm additional room to raise prices now.
Ehrlich's comments followed the release of better-than-expected quarterly results. Revenue rose 26% to $21.5B. Meanwhile, the firm said Disney+ subscribers came in at 152.1M.
Thanks to the results, DIS jumped 9% in Thursday's early trading, after posting a 4% advance on Wednesday ahead of its earnings report.
Along with the praise from BofA Securities, DIS received an upgrade from Guggenheim, which raised its rating on the stock to Buy from Neutral. The firm pointed to sub additions at Disney+ as part of its upgrade.