Bitcoin could break above $26K in coming weeks as inflation pressures slow, analyst says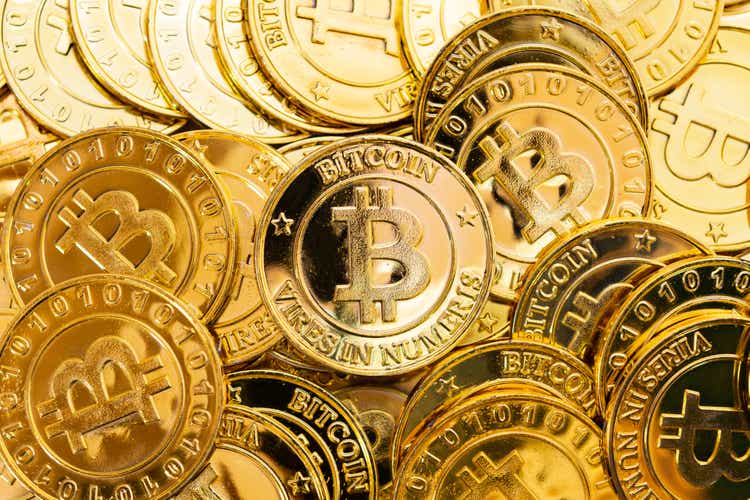 As July's headline inflation gauges have experienced a modest sense of relief, bitcoin (BTC-USD), the world's largest cryptocurrency by market cap, could surpass $26K in the coming weeks, said Marcus Sotiriou, an analyst at digital asset brokerage GlobalBlock.
Bitcoin (BTC-USD) drifted up 1.9% to $24.52K as of shortly before 12:00 p.m. ET, as the broader stock market further advances on softer-than-expected inflation data. The token failed to take $24K three separate times during August, so it'll be interesting to see if the current breakout holds.
The commodity-heavy producer price index unexpectedly fell 0.5% M/M in July, driven by a 9.0% drop in prices for final demand energy. That's on top of July's consumer price index coming in flat from a month before and below the consensus estimate.
As some are speculating the peak in inflation is finally here, risk assets including cryptos and stocks could see "some breathing room over the next month or so," Sotiriou wrote in a note. "This is also the first bit of good news regarding the macro economy in months, so I think it will be well received, and allow Bitcoin to break above $26,000 in the following weeks."
Keep in mind that Sotiriou's price target appears to be a conservative one since it implies only 6% upside from current levels. As historical price action shows, bitcoin (BTC-USD) can easily make a move of that kind of magnitude within just one session.
Speaking of equities, which have been strongly correlated with bitcoin (BTC-USD) in the past year, all three major U.S. stock indices extended their rally with the Dow Jones (DJI) +0.6%, the S&P 500 (SP500) +0.4% and the tech-led Nasdaq (COMP.IND) +0.1%.
Crypto-related stocks: Bakkt (BKKT) +8.9%, MicroStrategy (MSTR) +3%, Riot Blockchain (RIOT) +8.3%, HIVE Blockchain (HIVE) +5.9%, Marathon Digital (MARA) +6.9% and Hut 8 Mining (HUT) +15.7%.
Take a look at why SA contributor Kevin George thinks bitcoin is a Sell.