Golar LNG +7% after delivering stronger than expected Q2 earnings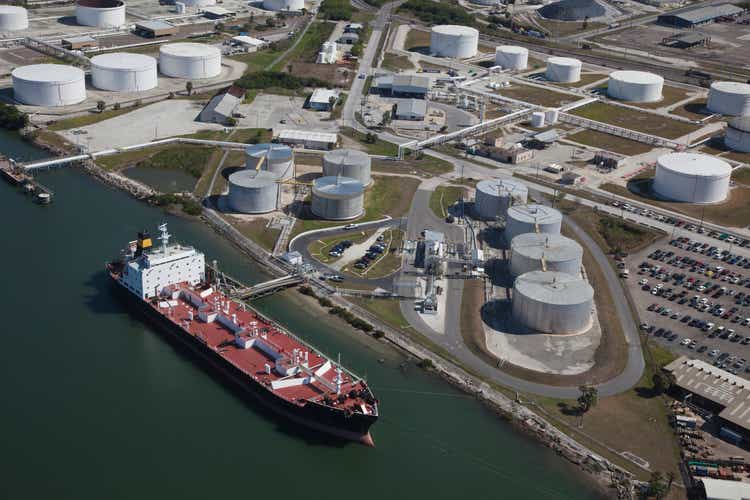 Golar LNG (NASDAQ:GLNG) +6.8% in Thursday's trading after reporting Q2 earnings of $0.29/share, well ahead of $0.17 analyst consensus estimate, as revenues rose 3% Y/Y to $67.2M, which were below the ~$85M consensus.
Golar (GLNG) said Q2 adjusted EBITDA surged 155% Y/Y to $100.9M, and Q2 contractual debt dropped to ~$1B from $1.7B at the end of Q1.
For H1, Golar's (GLNG) YTD net income gained 16% to $575.2M from $496.8M in the same period last year.
Golar LNG (GLNG) said it is converting an LNG tanker into a floating terminal which is expected to start importing gas off Italy's west coast in H1 2023, and another tanker is in the process of being converted.
Wall Street is forecasting full-year earnings of $0.52/share and $324M in total sales, which would mark the company's first full-year profit since FY 2013.
Golar LNG's (GLNG) stock price return shows a 97% gain YTD and a 139% rise during the past year.