Judge rules meme-stock traders can sue Robinhood after 2021 trading restrictions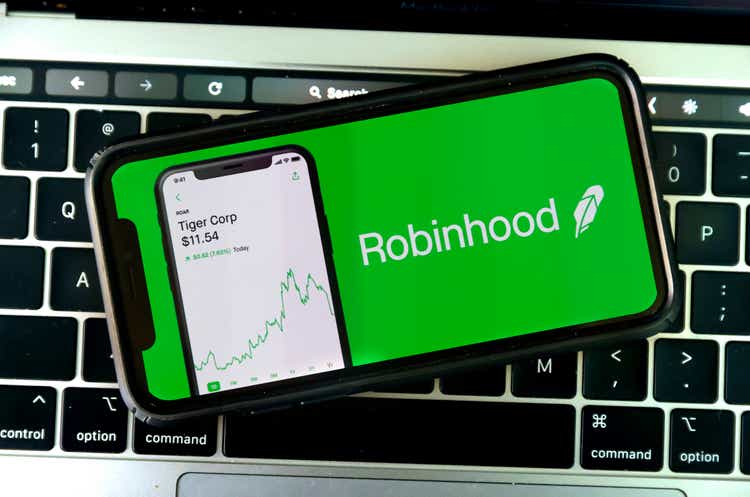 Cecilia Altonaga, the U.S. district court judge in Miami, has ruled that Robinhood Markets (NASDAQ:HOOD) must face market manipulation claims over temporary trading restrictions it imposed on retail traders during last year's meme-stock frenzy, according to a report by Reuters dated Thursday.
Specifically, investors in GameStop (GME), AMC Entertainment (AMC) and seven other social media-fueled stocks can move forward with a class-action lawsuit against Robinhood (HOOD), as the restrictions allegedly artificially boosted the supply of those equities, Reuters noted, citing the judge's ruling.
Robinhood at the beginning of 2021 ultimately prohibited its users on its commission-free investing app from trading a handful of stocks that got caught up in an exuberant meme-related rally.
The restrictions were an adequate move to protect and support its customers, Cheryl Crumpton, Robinhood's associate general counsel of Litigation and Regulatory Enforcement, said in a statement, adding that "the events of the week of January 25, 2021 were an extraordinary, once in a generation event that stressed every stakeholder in the market."
Note that this particular case is in its early stages and "the court has not yet made any findings of fact or ruled on the merits," Crumpton emphasized.
In the beginning of 2022, Robinhood awarded a trader $30K after stock trading restriction.