CDC eases COVID guidance for unvaccinated people
Aug. 11, 2022 3:26 PM ET
Pfizer Inc. (PFE)
GILD, JNJ, GSK, RHHBY, LLY, MRK, REGN, NVAX, RHHBF, MRNA, VIR, BNTX
By:

Dulan Lokuwithana,

SA News Editor
167 Comments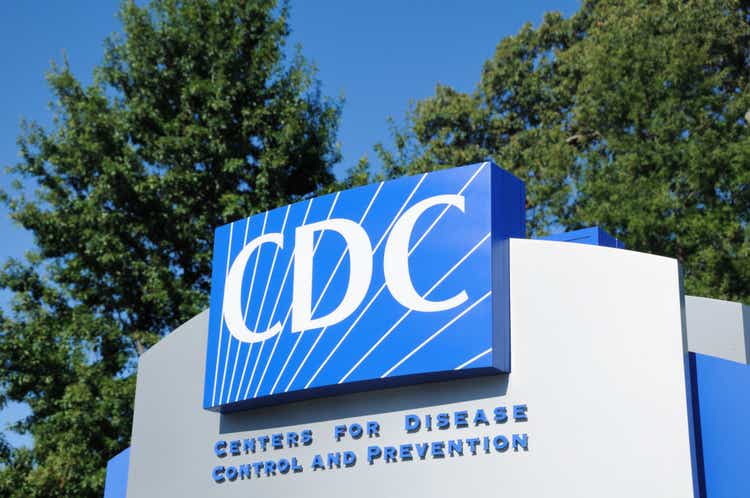 The Centers for Disease Control and Prevention (CDC) on Thursday revised recommendations for COVID-19, easing the guidance on isolation for unvaccinated people upon exposure to the virus.
Per the latest advice, the CDC no longer recommends unvaccinated people to quarantine after exposure, the same guidance previously issued for vaccinated and boosted people who were exposed to the virus.
Those who hadn't been vaccinated or received booster shots can instead wear a mask for ten days and get tested on day five after the exposure.
The latest guidance simplifies the CDC's isolation recommendations for both vaccinated and unvaccinated individuals.
"We're in a stronger place today as a nation, with more tools -- like vaccination, boosters, and treatments -- to protect ourselves, and our communities, from severe illness from COVID-19," Dr. Greta Massetti, chief of the field epidemiology and prevention branch at the CDC said in a statement.
"This guidance acknowledges that the pandemic is not over, but also helps us move to a point where COVID-19 no longer severely disrupts our daily lives," Dr. Massetti, who authored the guidance, added.
The updated guidance also includes advice on how to use testing to end isolation for symptomatic individuals.
The CDC is also ending the test-to-stay policy, which allowed the students of close contacts who test positive for the virus to remain in schools as long as they test negative and remain asymptomatic.
Leading COVID-19 vaccine developers: Pfizer (NYSE:PFE)/ BioNTech (BNTX), Moderna (MRNA), Johnson & Johnson (JNJ), Novavax (NVAX)
Makers of COVID-19 therapeutics: Gilead (GILD), Eli Lilly (LLY), Vir Biotechnology (VIR)/ GlaxoSmithKline (GSK), Regeneron (REGN), Pfizer (PFE), Merck (MRK), Roche (OTCQX:RHHBY) (OTCQX:RHHBF).
The latest CDC guidance comes as U.S. plans to rollout variant-adapted boosters in the fall.