Apple reportedly tells iPhone partners to crank up production plans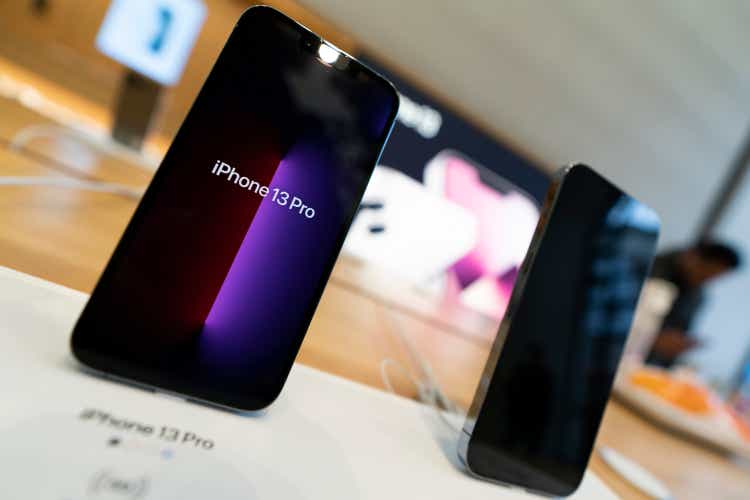 Apple (NASDAQ:AAPL) is reportedly going full-steam-ahead with its iPhone production plans heading toward the end of the year and despite a grim outlook from one of its top contract manufacturers.
According to a report from Bloomberg, Apple (AAPL) has told its suppliers to make 90 million of its newest iPhones this year, which would be in line with 2021's production levels when the iPhone 13 was introduced. Apple (AAPL) is reportedly looking at building a total of 220 million iPhones in 2022, or roughly the same number of iPhones that were built a year ago.
Apple (AAPL) doesn't publicly disclose the number of iPhones it sells. During the second quarter of this year, Apple (AAPL) said the iPhone accounted for $40.7B of the company's $83B in quarterly revenue.
Apple (AAPL) historically launches a new model of the iPhone in either September or October in an effort to boost sales during the end-of-the-year Christmas and holiday shopping seasons. Already, there have been expectations that Apple (AAPL) could raise the average selling price of the so-called iPhone 14 by as much as 15% over the iPhone 13's price tag.
Should Apple (AAPL) ramp up iPhone production over the next few months, it would do so in the wake of one of its top suppliers, Foxconn (OTCPK:FXCOF) saying earlier this week that it is seeing signs of slower consumer demand in the smartphone market.