Rivian Automotive maintains production guidance but warns on near-term profit pressure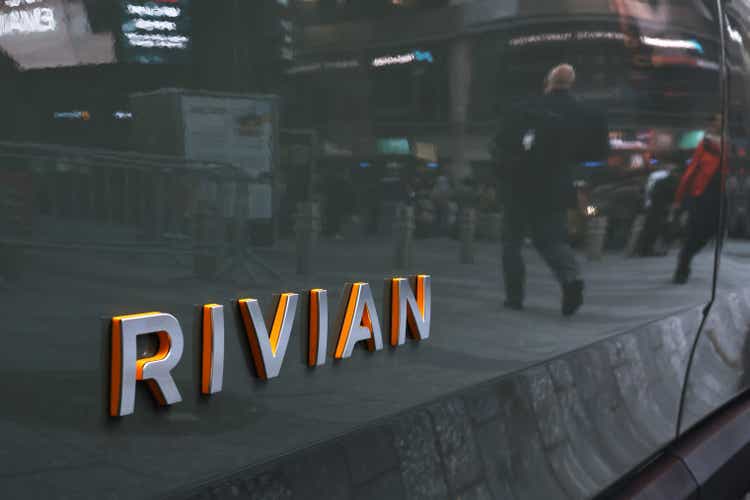 Rivian Automotive (NASDAQ:RIVN) reported production of 4,401 vehicles in Q2. The company topped estimates with revenue of $364M during the quarter. The EPS loss of $1.62 was just a penny more than the consensus expectation, while adjusted EBITDA was -$5.45B vs. -$4.75B consensus.
The electric vehicle maker said it has more than 98K R1 net orders and an initial EDV order from Amazon for 100K vehicles. The net R1 preorder backlog was approximately 98K from consumers in the U.S. and Canada. About 8K vehicles have been produced as of June 30.
Despite the supply chain headwinds in the current quarter, RIVN still sees 2022 annual production guidance for 25K vehicles. The company also expects capex spending of $2.0B this year.
RIVN said that as it produces vehicles at low volumes on production lines designed for higher volumes it has seen and will continue to experience negative gross profit related to labor and overhead costs. That dynamic is expected to improve on a per vehicle basis as production volumes ramp up faster than future labor and overhead cost increases.
Rivian Automotive (RIVN) has an earnings call scheduled for 5:00 p.m.
Shares of Rivian Automotive (RIVN) fell 3.98% in after-hours trading to $37.40 after moving up 4.14% during the regular session ahead of the earnings release.