Alibaba leads day of steady Chinese Internet stock gains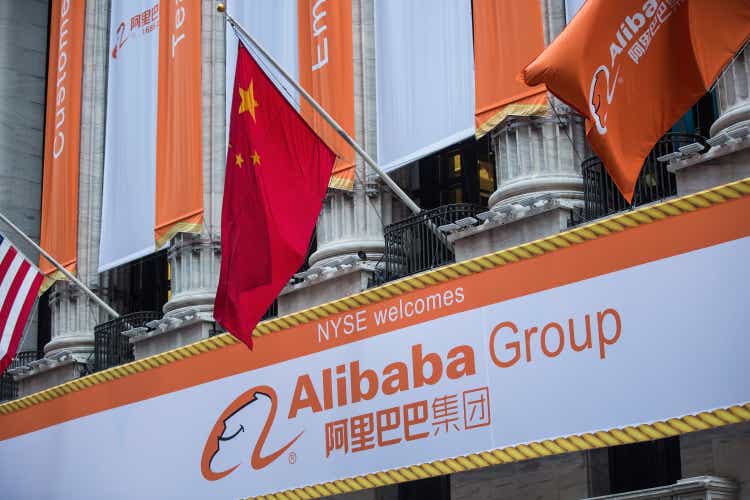 Chinese tech stocks put in a modestly upbeat performance on Thursday, with Alibaba (NYSE:BABA) among the gainers, a day after Japanese investing giant SoftBank (OTCPK:SFTBY) said it will sell off almost half its ownership stake in the Internet and e-commerce giant.
Alibaba (BABA) shares rose 2.6% in the wake of SoftBank (OTCPK:SFTBY) disclosing it will cut its stake in Alibaba (BABA) from 23.7% to 14.6% of that company's outstanding shares as part of an effort to boost its own cash reserves. The move is expected to generate up to $34B for SoftBank (OTCPK:SFTBY).
SoftBank (OTCPK:SFTBY) reported disappointing quarterly results earlier this week, which included a $23B loss that was blamed on rising inflation and interest rates that hampered the performance of the company's Vision Fund.
Along with Alibaba (BABA), other Chinese tech stocks that rose Thursday included Baidu (BIDU), which ended the day up by 1.2%; Weibo (WB), up by 2.4%; Pinduoduo (PDD), which rose almost 5% on the day; NetEase (NTES), up almost 2% and Bilibili (BILI), which closed with a gain of nearly 4%.
Last week, Alibaba (BABA) shares got a lift after the company reported first-quarter results that surpassed Wall Street's expectations.