GSK, Sanofi stand by Zantac safety, try to calm investors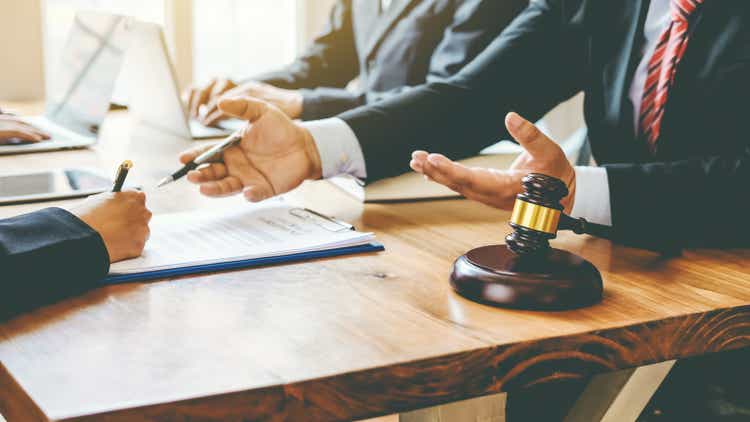 GSK (NYSE:GSK) and Sanofi (NASDAQ:SNY) defended their stance on heartburn drug Zantac (ranitidine) noting that since 2019 the researches conducted by different agencies and the companies have shown that there was no evidence of ranitidine causing cancer.
GSK and Sanofi both noted in their Aug. 11 releases that there have been no material developments to what has been previously disclosed.
Earlier this week, the companies shed billions of dollars in market value on concerns over Zantac (ranitidine) litigation.
The heart of the matter is that the antacid, Zantac (ranitidine) was pulled from the market in the U.S. and EU due to unacceptable levels of potential cancer causing compound, N-nitrosodimethylamine (NDMA).
Lawsuits followed in the wake of the recall on companies, including, Sanofi, GSK, Pfizer (NYSE:PFE) and Boehringer Ingelheim.
GSK said it has been named as a defendant in ~3,000 filed personal injury cases in federal and state court and numerous unfiled claims registered in a census established by the Court presiding over the Zantac Multidistrict Litigation (MDL) proceeding. Class actions and a third-party payer class action were also filed in federal court. In addition, over 100 personal injury cases are pending in Canada, and a class action in Israel.
GSK added that it has served Haleon (HLN) with notice of potential claims in relation to possible liabilities connected to OTC Zantac.
Both GSK and Sanofi said that the first of the trials is currently scheduled to begin Feb. 13, 2023 in a California court.
Sanofi said that it was confident in its defenses to the litigation and stands by the safety of the medicine today.
The French drugmaker said that since 2019, scientific and regulatory communities evaluated Zantac and data showed there was no evidence of consumer harm and even the evaluation of available data by the FDA and the European Medicines Agency (EMA) found no evidence that ranitidine causes cancer.
GSK too noted that since 2019, the investigations carried out by the company, FDA, and EMA have all independently concluded that there was no evidence of a causal link between ranitidine and cancer in patients.
The British pharma giant added that it will defend itself against all meritless claims alleging otherwise.
Meanwhile, Pfizer said that outcome of the litigation was not likely to be material to the company.
Sanofi said that it acquired the OTC rights to Zantac from Boehringer in 2017, less than three years before these lawsuits began.
Sanofi added that its sales of Zantac account for a very small percentage of the product's total sales over the 35+ years that Rx and OTC Zantac were available. Potential historical brand liability was not all passed to Sanofi upon its acquisition of Zantac, the company noted.
GSK +0.28 to $35.83 premarket Aug. 12
SNY +1.36% to $44.01 premarket Aug. 12