Pfizer pneumococcal vaccine for children meets main goals in late-stage trial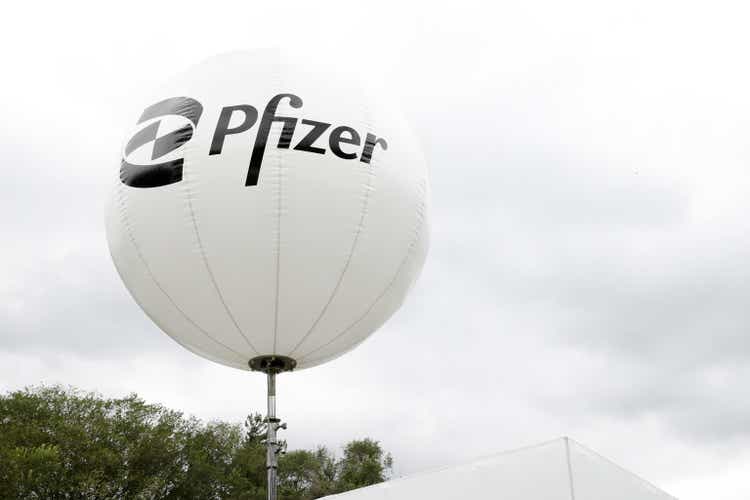 Pfizer (NYSE:PFE) announced Friday that the company's 20-valent pneumococcal conjugate vaccine candidate named 20vPnC met the co-primary endpoints in a Phase 3 study involving children.
In addition to 13 serotypes already included in Pfizer's (PFE) Prevnar 13 vaccine, the 20vPnC pediatric vaccine candidate is designed to offer protection against seven new serotypes that lead to invasive pneumococcal disease globally.
The pivotal U.S.-based trial for infants was designed to evaluate 20vPnC in the prevention of invasive pneumococcal disease (IPD) caused by the 20 Streptococcus pneumoniae (pneumococcus) serotypes included in the vaccine.
According to topline data, all 20 serotypes met the co-primary objective after Dose 4, and 14 of the 20 serotypes met the co-primary objective after Dose 3.
In addition, the vaccine candidate was found to have a safety profile consistent with Prevnar 13 administered with the same schedule.
Pfizer (PFE) plans to conduct a full review of the trial data and submit the findings for publication. The company expects to file a supplemental Biologics License Application for 20vPnC by the end of 2022. More topline results from other pediatric 20vPnC clinical trials are expected in H2 2022.
In June 2021, the FDA approved Pfizer's (PFE) Prevnar 20 pneumococcal vaccine for adults with pneumonia caused by 20 Streptococcus pneumoniae serotypes.