The Charles Schwab reported 4% drop in total client assets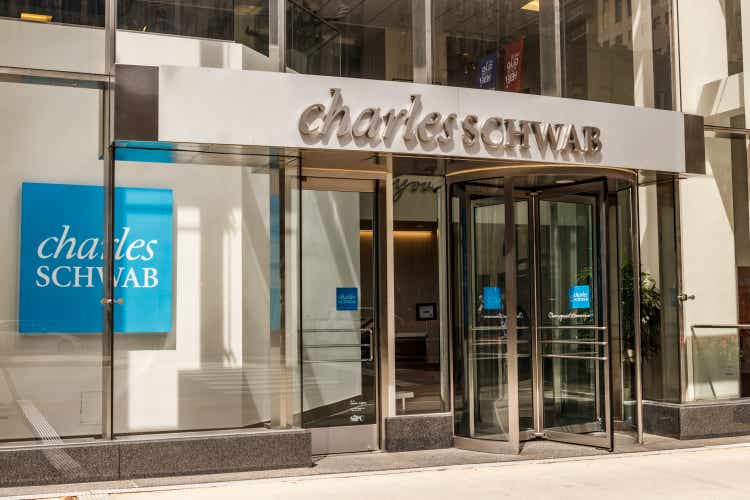 The Charles Schwab (NYSE:SCHW) reported core net new assets brought to the company by new and existing clients of $31.5B; net new assets excluding mutual fund clearing totaled $31.2B.
Total client assets stood at $7.3T as

of July end, down 4% Y/Y and up 7% M/M.

Average interest-earning assets were $605.8B in July, up 11% from year-ago month and down 1% compared to prior month.
The stock's price was raised to $90 from $83 at Deutsche Bank maintaining its Buy rating; analyst Brian Bedell revised some macro assumptions in his models and revised EPS estimates and price targets.
He noted a mostly upward bias given the equity market rebound in Q3 so far and relatively good fundamentals evidenced in Q2.
In terms of positioning into the second half of this year, he views the alternative managers as still best positioned for upside despite the recent strong rebound in the stocks, followed by a preference for Charles Schwab in the e-brokers, Bedell noted.