Safehold upped to Buy at Mizuho as iStar deal justifies higher price multiple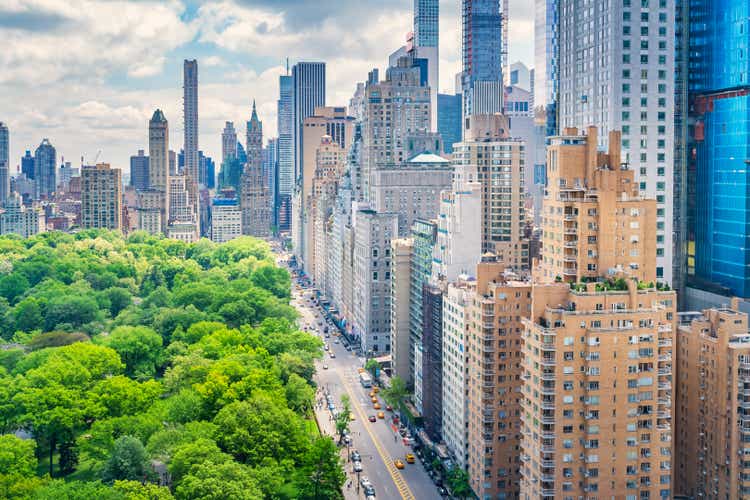 Safehold (NYSE:SAFE) shares advanced 3.8% in Friday premarket trading as Mizuho analyst Haendel Juste upgraded the REIT to Buy from Neutral as its combination with its largest shareholder iStar (NYSE:STAR) justifies a higher price multiple.
Earlier this week, Safehold (SAFE) agreed to internalize iStar (STAR), including its management team and intellectual property, in a deal valued at $150M. That reflects $100M of iStar (STAR) preferred shares that Safehold (SAFE) will assume and 1.2M shares issued to iStar. The transaction is expected to close between Q4 and Q1 2023.
Prior to the merger, iStar (STAR) will retire its third-party debt and will spin off to its shareholders a newly-created "SpinCo" that will own all of its remaining non-ground lease assets and $400M of its SAFE shares. SpinCo will be managed by Safehold (SAFE).
"We view the contemplated restructuring favorably as it improves SAFE structurally while providing several financial, technical and operational benefits, which collectively justify a higher multiple," Juste wrote in a note to clients.
On a pro forma basis, Safehold (SAFE) shareholders are expected to own ~34% of the combined entity. iStar (STAR) stakeholders will own ~37%, and 14% indirectly as a result of the spin-off transaction.
Overall, the deal is estimated to reduce Safehold's (SAFE) operating costs by $25M annually by 2026. It will also provide SAFE with stronger corporate governance as well as transitional management fee revenue from SpinCo.
The deal will allow Safehold (SAFE) to "create an even stronger company, providing building owners and developers with additional modern ground lease options to meet their capital needs, generating sizable cost savings over time, expanding our shareholder base to a much wider audience," said Jay Sugarman, chairman and CEO of iStar and Safehold.
Mizuho's Buy rating, meanwhile, disagrees with the Quants' Strong Sell but agrees with the average Wall Street Analysts' Buy.
In the beginning of August, Safehold GAAP EPS of $0.37 misses by $0.03, revenue of $64.9M misses by $0.69M.