Diebold Nixdorf slips as J.P. Morgan downgrades after 'low quality' Q2 report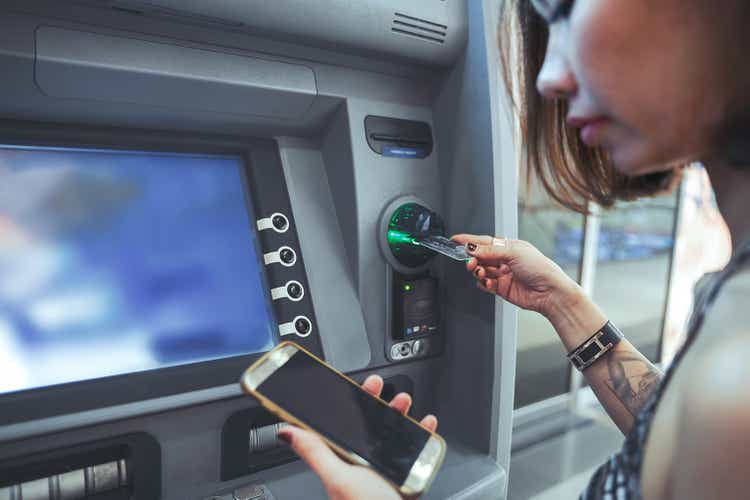 Diebold Nixdorf (NYSE:DBD) shares fell nearly 5% in premarket trading on Friday as investment firm J.P. Morgan downgraded the financial technology company, noting its second-quarter results were "low quality."
Analyst Paul Chung lowered his

rating on Diebold (

DBD

) to underweight from neutral, noting that the company's management left its EBITDA and free cash flow guidance unchanged, despite the fact it lowered revenue guidance, citing "material" foreign exchange headwinds.

"We see elevated risks to hitting guidance, in another heavily back end loaded year," Chung wrote in a note to clients.
The analyst added that Diebold (DBD) is trading at a valuation to competitor NCR (NCR), despite lower operating profit margins, a more complex capital structure and "limited" free cash flow.
Earlier this month, Diebold Nixdorf (DBD) rallied sharply despite the fact it lowered its revenue guidance for the full-year.