Meta and Apple fight over ad privacy now, but considered partnering - WSJ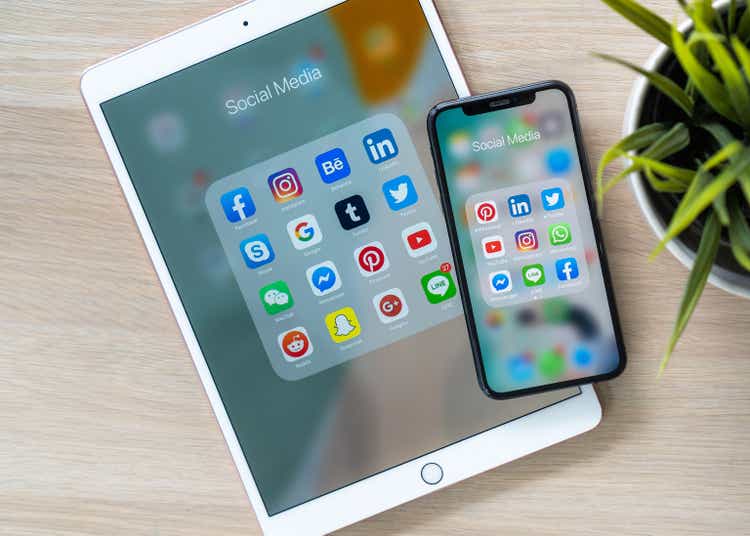 Meta Platforms (NASDAQ:META) has struggled with the hit to business spurred by changes that Apple (NASDAQ:AAPL) made to iOS privacy settings - but it wasn't always that way, and the two almost partnered up to share revenue before the switch, the WSJ reported.
The iOS changes to default privacy settings have set off a storm in digital advertising, leading companies to shift billions of dollars in spending as more and more users pull back on the data they allow to be shared.
In summer 2020, Meta - then Facebook - warned that the changes to iOS 14 could cut its Audience Network advertising business by more than half. And Meta has felt the pain from hits to advertising over the past year, with Meta's stock price slipping more than 50%.
But in the years before the switch, Apple (AAPL) suggested arrangements to share revenue, the WSJ reported. One idea involved creating a subscription-based Facebook that would be ad-free and from which Apple would take a cut.
The companies also discussed whether Apple would be entitled to some of Facebook's sales from "boosted" posts, where users pay to increase viewership of a social media post (a move that Facebook considers an ad, as they're often used by small businesses to increase reach). Apple by contrast considered those in-app purchases, which would entitle it to a 30% cut.
Facebook had also been considering its own privacy-related changes at the time, but backed off in order to keep its ad business running strong, according to the report.
Apple's privacy move has resulted in an estimated $17.8B in lost revenue to ad-selling social media firms, including Facebook, Twitter (TWTR), Snap (SNAP) and YouTube (GOOG) (GOOGL).
Earlier this year, Jefferies weighed the heavy (but varied) impact of Apple's changes on the social-media names.