Retail earnings revisions likely to lead to retest of lows - Morgan Stanley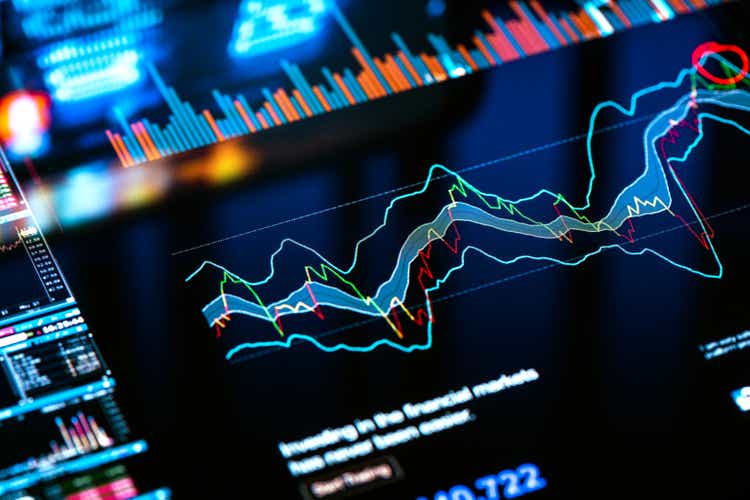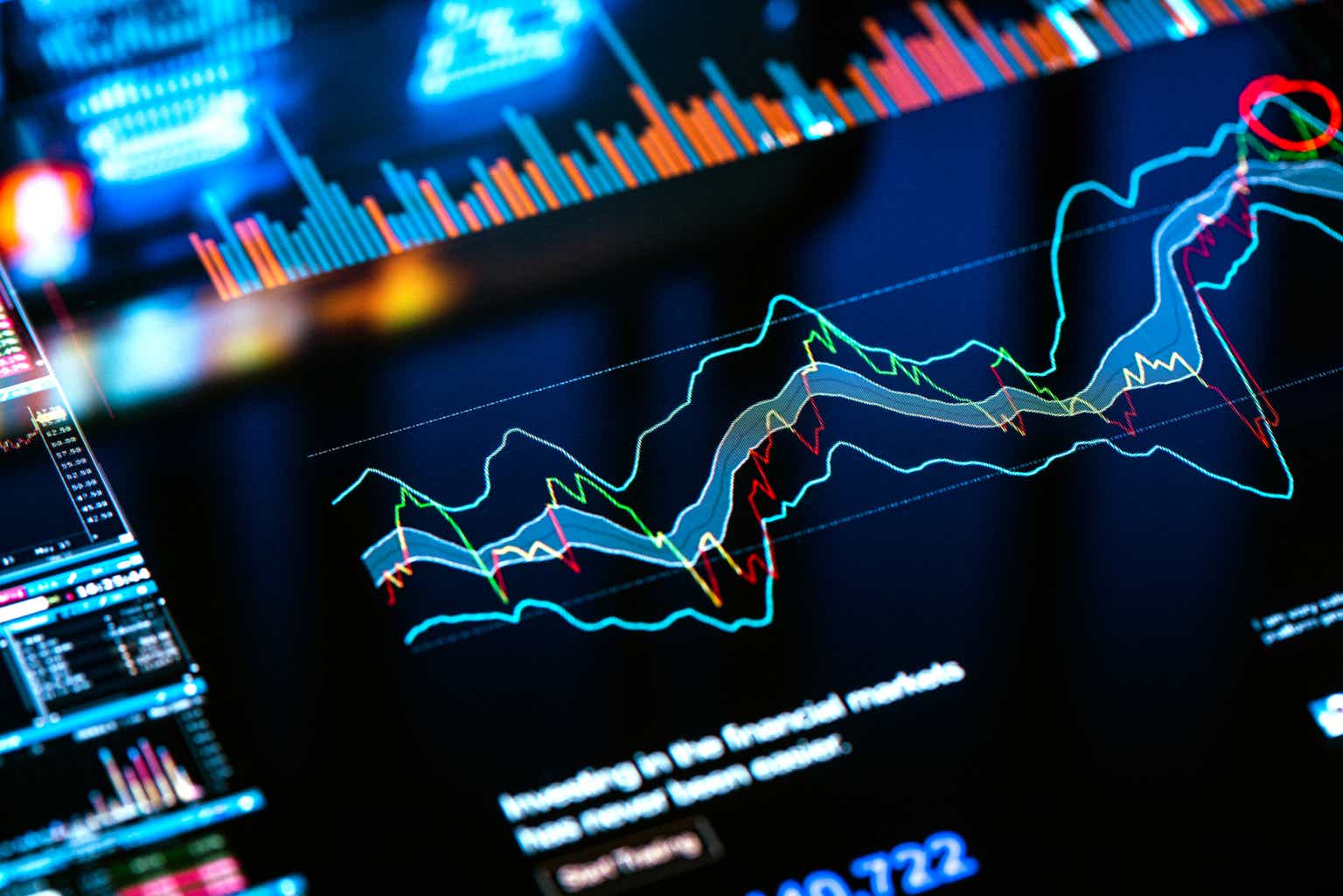 The bad news for major retailers is likely to continue flowing into the second half of 2022, according to Morgan Stanley.
While consumer discretionary stocks have underperformed in 2022, the sector has surged as of late. For example, the Consumer Discretionary Select Sector SPDR (XLY) has roared about 20% higher in the past month as bulls pounce on signs of peak inflation and improving (albeit modestly) consumer sentiment. Retailers, of course, have been major beneficiaries of this swift sentiment shift.
In a note to clients previewing Q2 and second-half results across hardlines retail ahead of a busy earnings week, equity analyst Simeon Gutman advised that the sector's rally may be short-lived.
He observed that about half of the companies in his coverage have already cut guidance this year. Yet, despite the preemptive move to temper expectations, Gutman sees it as "almost inevitable" that more negative revisions come during earnings week.
"Only the Dollar Stores and (to a lesser extent) [Home Depot] (NYSE:HD) appear relatively insulated in Q2," he explained. "For the rest, there is potential for downward revisions, even from companies that have pre-announced."
As such, he retained Buy-equivalent ratings on Dollar General (DG), Walmart (NYSE:WMT), AutoZone (AZO), and Driven Brands (DRVN). He was conversely cautious on more discretionary names such as Target (NYSE:TGT), Best Buy (BBY), and Williams Sonoma (WSM).
Discretionary Declines
Gutman cited the bank's channel checks as fundamental to his more bearish tilt.
"We estimate discretionary spending to decline 8.5% year over year on a per household basis in [the second half of 2022] concentrated in durable goods categories," he advised clients. "Category mix shifts are pressuring margins, with more spending on 'necessity' items impacting margin pools for multiline retailers."
He added that promotions and markdowns are likely to persist and accelerate to a greater degree than the market likely expects for retailers operating in discretionary categories. While companies are likely to offer optimistic commentary, the raw levels of inventory are likely to remain elevated, in his view. Clearing the inventory is likely to be especially problematic given a general slowdown in consumer spending.
"Few companies will be immune from all of these factors," Gutman concluded.
One of the few picks in the discretionary space expected to remain resilient is Dick's Sport Goods (DKS), which Gutman voiced confidence in despite whispers of a likely earnings miss.
"We like DKS fundamentally and believe the business should normalize at a higher water level post-COVID – even the midpoint of the lowered '22 guide still implies sales/EBIT margins land ~35%/610 bps above '19," Gutman explained. "On valuation, we think DKS trades with a challenged retailer multiple, which we don't think it deserves."
Specifically, he indicated the retailer trades more like it belongs in a group alongside Best Buy (BBY) and Williams-Sonoma (WSM) than with what he considers best-in-class retailers like O'Reilly Automotive (ORLY) and Home Depot (HD). In Gutman's view, the stock is deserving of respect in-line with the latter group.
Close-Peer Comparison
The earnings season ahead also includes a number of closely competing companies, such as AutoZone (AZO) and Advance Auto Parts (AAP), Home Depot (HD) and Lowe's Corporation (NYSE:LOW), as well as Dollar Tree (DLTR) and Dollar General (DG). In each case, Gutman declared his clear favorite.
For the Lowe's (LOW) versus Home Depot (HD) debate, Gutman explained that his preference for Lowe's in recent years has pivoted. He explained that adverse housing metrics, still-elevated expectations, and a lower Pro exposure than Home Depot (HD) are all factors playing against it in context of the two preeminent home improvement players.
As for the delineation of dollar store stocks, Gutman's outlook on Dollar Tree (DLTR) was dampened by the expectation of a sales deceleration and potential consumer resistance to price hikes. Further, there is added execution risk in terms of reinvigorating the Family Dollar franchise effectively.
"Bigger picture, we think a digestion year of earnings is possible in '23 as the business reinvests to drive a Family Dollar turnaround and improve merchandising at the Dollar Tree banner," Gutman commented.
Additionally, in the largely non-discretionary auto parts sector, AutoZone (AZO) was highlighted as the premier player and preferred to Advance Auto Parts (AAP). Gutman explained that Advance Auto Parts has reaped the benefits of inflationary pressures via its accounting structure, leading to more caution should inflation have truly peaked in mid-summer. At the very least, the uncertainty is enough to move Morgan Stanley to the sidelines.
Finally, Walmart (WMT) was cited as preferable to Target (TGT) ahead of earnings given its better mix of non-discretionary categories and greater grocery market share.
"The key debate is whether TGT's guide has been fully de-risked. Two incremental headwinds may be 2H sales growth and adverse margin mix shift given inflation and a shift to necessities versus discretionary goods," Gutman observed. "These concerns are valid in our view and are a key reason why we haven't become more constructive on the stock yet."
That point of view adds to the burgeoning debate over expectations for Target, with Wall Street analysis bifurcating sharply. For reference, a note from Evercore ISI ahead of Target's report echoed Gutman's negative sentiment. However, Wells Fargo sees the stock as oversold heading into the second half of 2022, offering long-term opportunity to investors seeking an entry point ahead of the results. UBS struck a far more optimistic tone and advised a buying opportunity may be afoot.
The Swiss bank was also bullish on Walmart (WMT), reaching a point of agreement with Morgan Stanley's take. The analysis highlighted grocery and technology strength as additive to what they see as an inflection point in both inflation and inventory concerns.
"We believe it's now approaching an inflection point, where it can leverage technology to reduce expenses and speed up its productivity loop," UBS said of Walmart in a recent piece of research reiterating conviction in the stock's top pick status. "It's reached a critical mass in online grocery, which should give it an edge as consumers become more open to that channel post Covid-19."
Read more on the major retail earnings reports due in this week.