AstraZeneca, Daiichi Sankyo's Enhertu delays breast cancer progression, meets study goals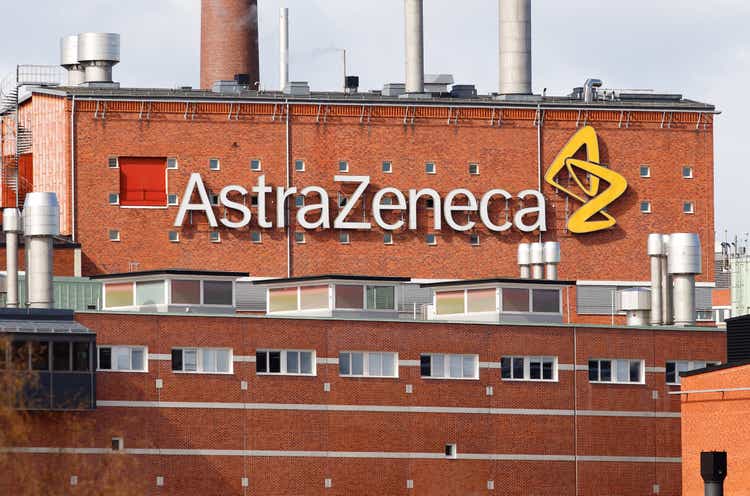 AstraZeneca (NASDAQ:AZN) and Daiichi Sankyo's (OTCPK:DSKYF) (OTCPK:DSNKY) Enhertu delayed disease progression, meeting the main goal of a phase 3 trial in patients with a type of breast cancer.
The study, dubbed DESTINY-Breast02, evaluated Enhertu (trastuzumab deruxtecan) versus physician's choice of treatment [trastuzumab, sold as Herceptin by Roche(OTCQX:RHHBY) (OTCQX:RHHBF)/capecitabine, marketed as Xeloda also by Roche; or GSK's lapatinib/capecitabine] in patients with HER2-positive unresectable and/or metastatic breast cancer previously treated with trastuzumab emtansine, sold as Kadcyla by Roche.
AstraZeneca said the study met the main goal, showing a statistically significant and clinically meaningful improvement in progression-free survival (PFS - length of time during/after therapy that a patient lives with the disease without it getting worse).
The study also met the secondary goal of improved overall survival (OS), AstraZeneca added in an Aug. 15 press release.
The British pharma giant noted that Interstitial lung disease (ILD) rates and severity were consistent with those seen in other metastatic breast cancer trials of Enhertu, with a low rate of Grade 5 ILD events seen as determined by an independent adjudication committee.
The safety profile of Enhertu in DESTINY-Breast02 was consistent with previous Phase 3 trials and no new safety concerns were identified, the company noted.
"The DESTINY-Breast02 trial results in this patient population with advanced disease confirm the efficacy and safety profile seen in DESTINY-Breast01 and are consistent with the results seen across our broader clinical programme in HER2-positive metastatic breast cancer," said Susan Galbraith, executive vice president, Oncology R&D, AstraZeneca.
The company noted that the trial evaluated a similar later-line patient population as the phase 3 trial called DESTINY-Breast01, which was the basis for initial approvals of Enhertu in advanced HER2-positive metastatic breast cancer.