Turquoise Hill rejects Rio Tinto's bid to take control of huge Mongolia mine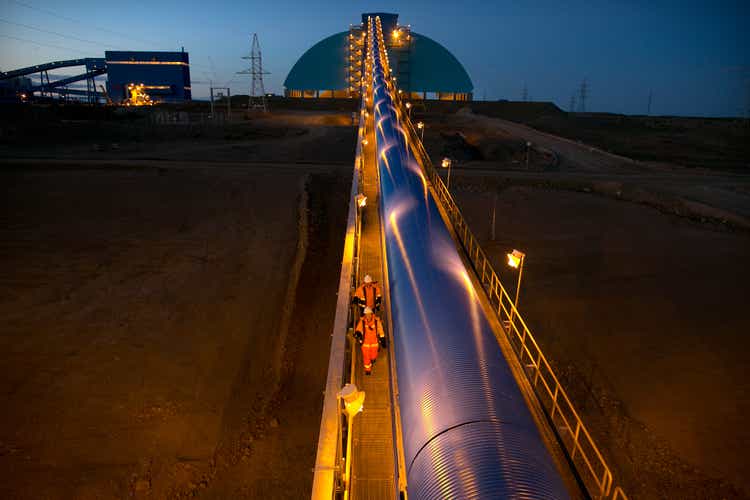 Turquoise Hill Resources (NYSE:TRQ) -23.2% pre-market on Monday after its special committee said a takeover proposal from majority shareholder Rio Tinto (NYSE:RIO) is not in the company's best interest.
Rio Tinto (RIO) made an all-cash offer in March to buy the shares it does not already own in Turquoise Hill (TRQ) for C$34/share (US$26.57), a 32% premium to the last closing price before the offer was announced, valuing Turquoise Hill's minority share capital at ~US$2.7B.
Turquoise Hill (TRQ) is 51%-owned by Rio (RIO) and holds a 66% interest in the Oyu Tolgoi copper-gold project in Mongolia.
Rio (RIO) said it is "disappointed" by the decision but still believes the deal would deliver compelling value for Turquoise Hill (TRQ) minority shareholders.
Turquoise Hill (TRQ) recently raised the cost estimate to develop the underground mine at the Oyu Tolgoi copper operation by ~$300M.