'Demand shock' coming for Bitcoin - SkyBridge's Anthony Scaramucci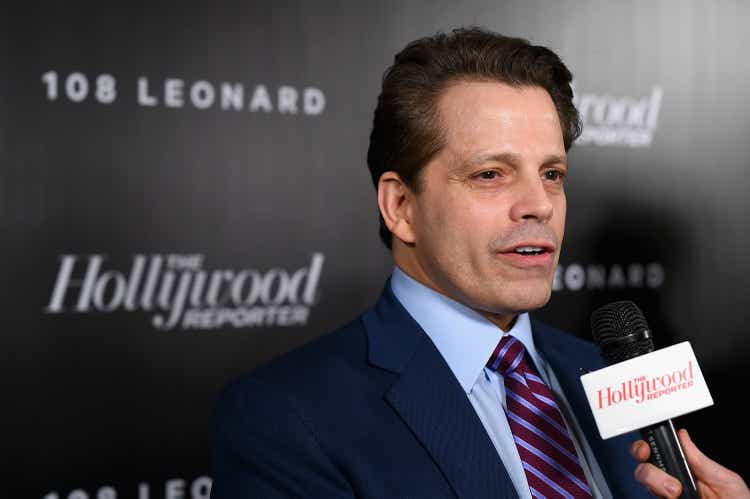 SkyBridge Capital founder Anthony Scaramucci said Monday that a "demand shock" was coming for Bitcoin (BTC-USD), which he predicts will send the cryptocurrency higher.
"There's not a lot of supply of Bitcoin out there. I think we rally into the end of the year," the former Trump administration staffer told CNBC.
Scaramucci argued that continued institutional interest will give a long-term boost to Bitcoin. He specifically pointed to headlines related to Fidelity and BlackRock as signs that large money managers are taking steps to make crypto trading easier for their clients.
As to recent activity in the market, Scaramucci argued that "a combination of fraud and excess leverage" led to the massive selloff earlier this year. However, he added that this drop "caused a technical overselling" of both Bitcoin and Ethereum (ETH-USD).
"I think people just get crazy during market violence, if you will. Everybody is a long-term investor until they have short-term losses," he said. "I think long term, the fundamentals are quite good."
Meanwhile, Scaramucci attributed the latest upswing to a combination of "fundamental buying and some short covering."
Looking at regulation, the SkyBridge Capital founder said government authorities would "hopefully" begin the process of defining crypto oversight by the end of the year. However, he didn't think that momentum would start in that direction until after the midterm elections.
Given the number of people in the U.S. who currently hold Bitcoin, "I think it will be impossible for the federal government and the U.S. Congress not to come up with a regulatory procedure for these cryptocurrencies," he said.
For another perspective on Bitcoin (BTC-USD), see analysis by Seeking Alpha contributor Bitfreedom Research, which calls the recent advance in the crypto a "Fed-driven reflexive rally" and declares the current market "altcoin season."