Bed Bath & Beyond runs hot again as one-week rally extends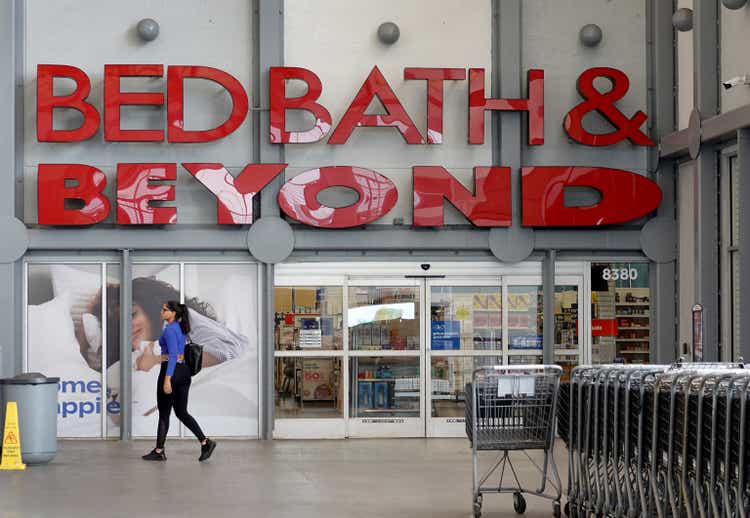 Bed Bath & Beyond (NASDAQ:BBBY) moved up 9.15% in early trading on Monday on sky-high volume of over 42M shares.
Once again, BBBY is one of the most discussed stocks on StockTwits and Reddit's WallStreetBets as part of a surge in renewed interest in some of the meme stock runners in the early part of 2021.
Shares of Bed, Bath & Beyond (BBBY) moved back over $15 for the first time since the middle part of April and are up more than 50% in just a week.
The stock is not well liked on Wall Street with a consensus Sell rating in place, while the Seeking Alpha Quant Rating is Hold.
Read why Bed Bath & Beyond looks like a $1 stock to Loop Capital Markets.