Soros Fund Management takes new stakes in GCP, Biohaven, Tesla
Aug. 15, 2022 12:22 PM ET
Tesla, Inc. (TSLA), OPEN, RIVN, FIGS, AMZN, INDI, MGP, VICI, MGM, SLDP, BHVN, GCP
By:

Liz Kiesche,

SA News Editor
48 Comments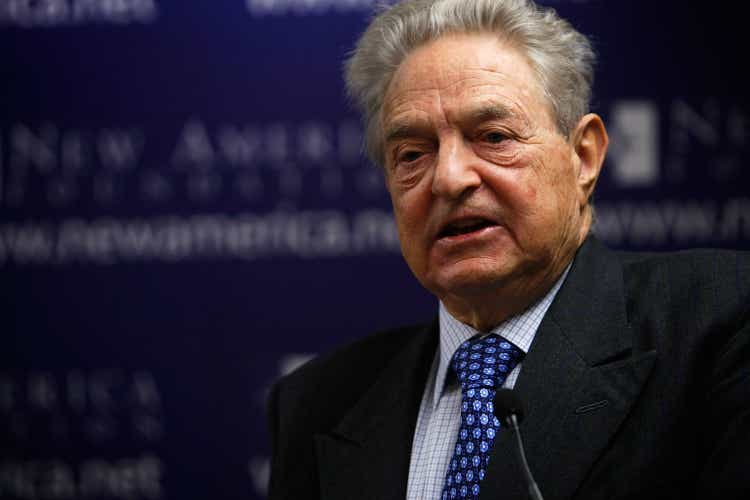 Soros Fund Management took some new bets in the medical field in Q2, investing in GCP Applied Technologies (NYSE:GCP) with a 2.11M share stake and in Biohaven Pharmaceutical Holding (NYSE:BHVN) with ~1.26M shares, George Soros's fund disclosed in its 13F filing. It also made a new investment in Tesla (NASDAQ:TSLA) (~29.9K shares) and disposed of its stakes in MGM Resorts (NYSE:MGM) and Solid Power (NASDAQ:SLDP).
The fund no longer has a stake in MGM Growth Properties (NYSE:MGP) as it was acquired by Vici Properties (NYSE:VICI) in April for shares of VICI. However, the Soros filing shows no holdings in VICI, implying that the fund disposed of the VICI shares it received in exchange for the MGP shares.
During the quarter, the fund boosted its stakes in indie Semiconductor (NASDAQ:INDI) to 9.12M shares from ~4.36M shares, in Amazon (NASDAQ:AMZN) to 2.00M shares from 70.7K shares, and in FIGS Inc. (NYSE:FIGS) to ~3.49M from ~2.90M shares.
It reduced its positions in Rivian Automotive (NASDAQ:RIVN) to 17.8M shares from 19.8M shares and Opendoor Technologies (NASDAQ:OPEN) to 1.65M shares from ~1.86M shares.
Soros had taken the position in Rivian (RIVN) in Q4 2021.