Volkswagen's platform will be key for Mahindra's big EV push in India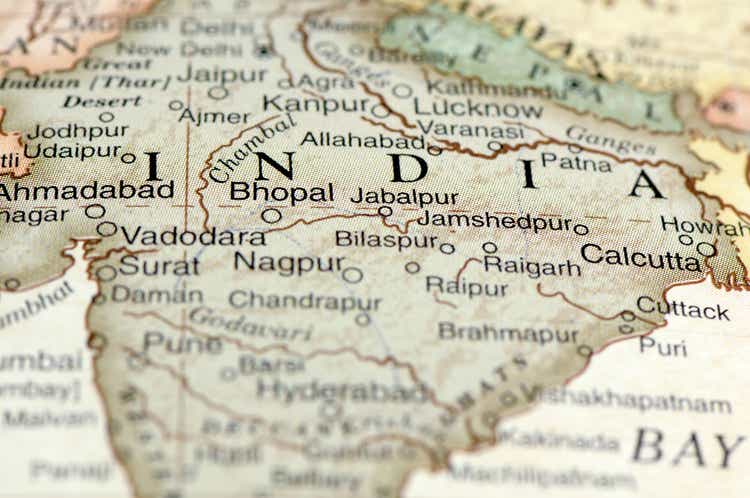 Volkswagen AG (OTCPK:VLKAF) will supply even more electric components to Mahindra & Mahindra Limited (OTCPK:MAHDY) as part of an expanded cooperation agreement. The agreement covers components of Volkswagen's open MEB platform for electric vehicles to be supplied to Mahindra's new electric platform INGLO.
The INGLO platform features options ranging from 60-80 kilowatt hour battery capacity and fast-charging of up to 80% in less than 30 minutes. Mahindra has not disclosed yet the range of the EVs.
Earlier on Monday, Mahindra Mahindra & Mahindra Limited (OTCPK:MAHDY) showcased the automaker's new electric SUV family of five models at the Mahindra Born EV vision unveil event in Banbury, United Kingdom. Those electric SUVs will be launched on the all new INGLO platform architecture and be equipped with MEB components including the electric drivetrain, the battery system and Volkswagen's (OTCPK:VLKAF) unified cell. The electric SUVs are expected to be first launched between 2024 and 2026.
Looking ahead, Mahindra & Mahindra Limited (OTCPK:MAHDY) said it expects electric models to make up between 20% and 30% of its total SUV sales by March of 2027.
Mahindra & Mahindra (OTCPK:MAHDY) is the second largest customer for the Volkswagen MEB platform after Ford (F).
Sector watch: Tesla places electric vehicle plans for India on hold.