Site Centers upgraded at Mizuho, RPT Realty cut as recession risks rise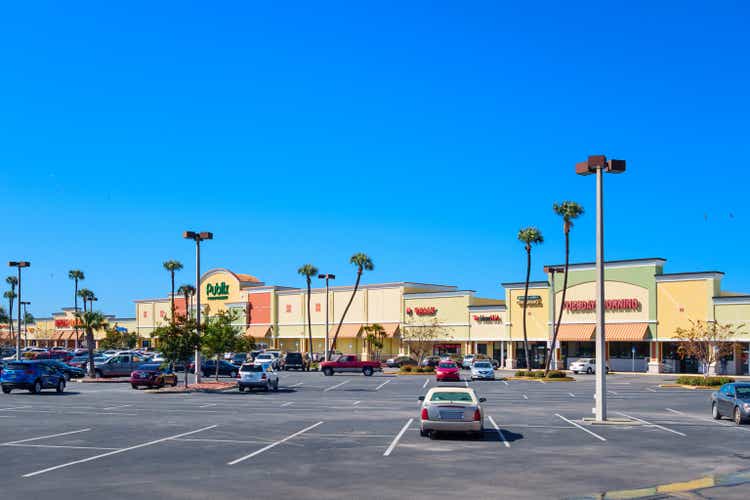 With the risk of recession rising, Mizuho Securities analyst Haendel St. Juste expects shopping center REITs with a defensive-oriented tenancy, strong tenant credit and focus on internal growth to outperform. Based on that premise, he upgrades Site Centers (NYSE:SITC) to Buy from Neutral and downgrades RPT Realty (NYSE:RPT) to Neutral from Buy.
He also points to recently upgraded Brixmor Realty (BRX) as checking boxes for an outperforming retail REIT.
Site Centers' (SITC) core growth; signed, not occupied pipeline, lower leverage, more opportunistically oriented balance sheet, and favorable growth at a reasonable price work in the REIT's favor, St. Justin wrote in a note to clients.
By contrast, the analyst points to RPT Realty's (RPT) higher discretionary tenant base, higher leverage relative to peers, and its externally driven headwinds as reasons for the downgrade.
For the sector overall: "We remain constructive on shopping center REITs (given fairer valuations and defensiveness), but emphasize the need for selectivity given investor concerns about the subsector's leasing momentum and near-term organic/earnings growth prospects, given tougher 2H22 comps, a slowing economy, higher interest rates, stubbornly high inflation, and an increasingly stretched consumer," the analyst said.
SA's Quant system, which historically outperforms the market, also rates Site Centers (SITC) a Buy and RPT Realty (RPT) a Hold. The average Wall Street rating, though, rates both SITC and RPT a Buy
See why SA contributor Daniel Jones thinks RPT Realty (RPT) shares have finally gotten cheap enough