It's too early to move into risk assets - John Hancock strategist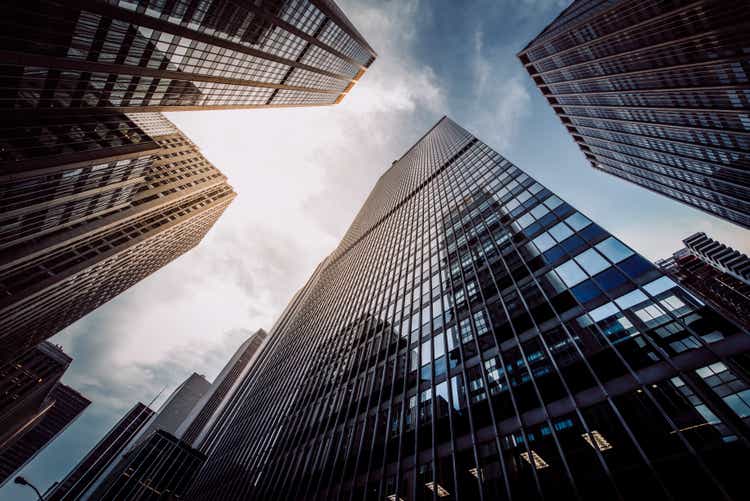 John Hancock strategist Emily Roland said Tuesday that "it's too early to get overly optimistic" about the stock market, given that earnings growth continues to decelerate, and the Federal Reserve is still likely to push interest rates higher.
"We want to wait until that bottoming process plays out in the next 12 months or so before we move further into risk assets," the co-chief investment strategist at John Hancock Investment Management told CNBC.
Roland worried about recent signs that investors were adding "tons of risk to their portfolios," pointing to rising prices for small caps as a sign. She also noted the recent jump in areas like meme stocks and unprofitable growth companies.
As evidence for Roland's point of view, Bed Bath & Beyond (BBBY) jumped another 24% on Monday, adding to a massive upswing seen in the past several weeks. The advance has been driven by interest from retail traders, as well as a short squeeze.
BBBY has jumped more than 240% since late July. Fellow meme stocks AMC (AMC) and Gamestop (GME) are also up over that time, although by a much more modest degree. AMC has climbed 67%, while GME is up 17%.
Meanwhile, unprofitable tech stocks have also shown strength in recent weeks, in line with Roland's analysis. As a sign of this, Cathie Wood's ARK Innovation ETF (ARKK) has climbed more than 40% since reaching a 52-week low in mid-June.
Looking at some of the fund's biggest holdings, Tesla (TSLA), Block (SQ) and Teladoc (TDOC) have each advanced more than 40% since mid-June. Roku (ROKU) has climbed 14%.
Instead of betting on risk assets, Roland suggested that investors overweight defensive areas, like utilities and infrastructure plays.
"We want to play defense right now," she said. "And get ready to play offense in 2023."
Roland argued that the risk/reward dynamics are "not all that great" for the current market. She noted that the recent rebound in the stock market has increased prices even while earnings estimates have come down, leading valuations to increase.
The John Hancock strategist contended that some of the stronger quarterly results that companies have announced lately, like those from Walmart (WMT) and Home Depot (HD), have been driven by revenue gains, which are supported by inflation.
She predicted that higher costs would continue to squeeze margins and force consumers to "start to eschew the things that they want in favor of the things that they need."
For more on the latest corporate earnings, see the details of the quarterly results from Walmart and Home Depot.