Saudi Arabia sovereign wealth fund takes stakes in Amazon, Microsoft, AMD, JPMorgan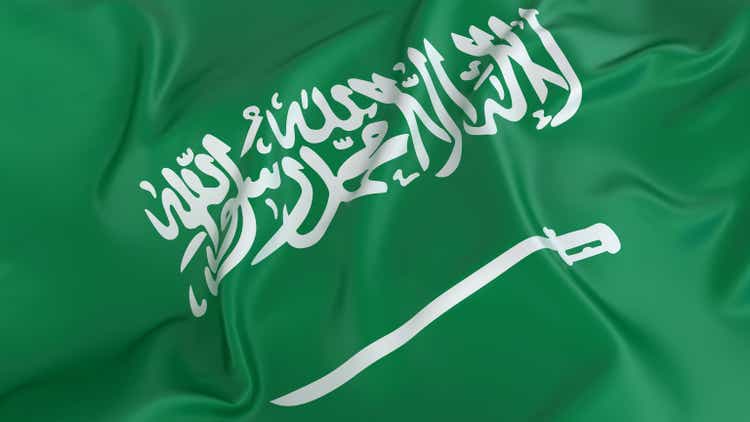 Saudi Arabia's sovereign wealth fund took a stake in several high-profile companies in Q2 2022, including technology giants Amazon.com (NASDAQ:AMZN) and Microsoft (NASDAQ:MSFT), semiconductor maker Advanced Micro Devices (NASDAQ:AMD) and banking major JPMorgan (NYSE:JPM).
The Public Investment Fund (PIF) disclosed the information in its latest 13F filing published after hours on Monday.
The PIF bought about 4.07M shares in AMZN and around 1.85M shares in MSFT. It also took a tiny stake of 213K capital stock class A shares in Google-owner Alphabet (GOOG) (GOOGL).
The wealth fund had revealed a stake in Facebook-owner Meta Platforms (META) for Q1, and this quarter increased that holding to 2.94M class A shares from about 418K class A shares previously.
The PIF picked up 4.70M shares in AMD and 3.85M in JPM. It also revealed stakes of 6.31M shares in coffee chain Starbucks (SBUX) and 6.37M shares in green energy major NextEra Energy (NEE).
Other stakes taken by the PIF include ~4.7M class A shares in video tech company Zoom Video Communications (ZM), 2.65M shares in cloud computing firm Salesforce (CRM), 1.64M shares in home-improvement retailer Home Depot (HD), 1.15M shares in software firm Adobe (ADBE) and 1.04M in retailer Costco Wholesale (COST).
The PIF also snapped up 12.9M class B shares in miner Freeport-McMoRan (FCX).
The Saudi wealth fund doubled down on these existing stakes by significantly raising its holdings to:
1.25M class A shares in Canadian e-commerce company Shopify (SHOP) from 125K class A shares previously. SHOP in June completed a 10-for-1 stock split.
7.06M shares in payment tech company PayPal (PYPL) from about 910K shares previously.
2.69M shares in chemical industry company Air Products (APD) from about 727K shares previously.
Amongst other notable changes, the PIF raised its stake in gaming company Electronic Arts (EA) by 12.7% to 16.01M shares. However, it cut its holding in card network Visa (V) by 22.9% to 1.10M class A shares.
The wealth fund kept its stake in companies such as Walmart (WMT), Alibaba (BABA), Uber (UBER) and Take-Two Interactive (TTWO) unchanged.