Ray Dalio and David Einhorn have increased their stakes in RIVN. Is it a buy for you?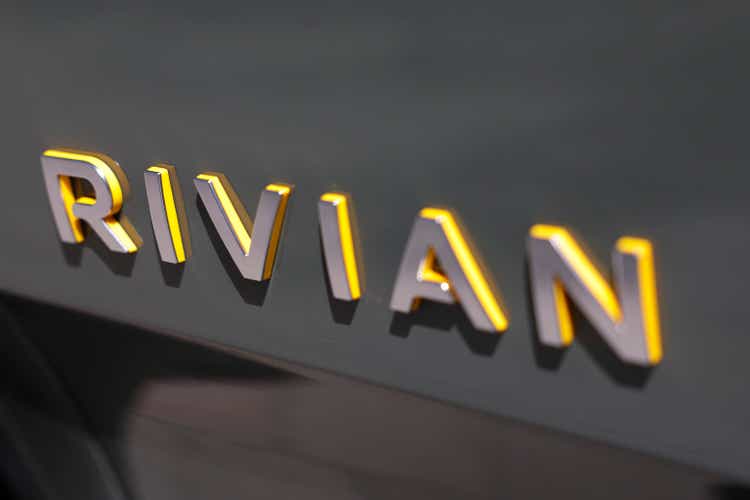 Rivian Automotive (NASDAQ:RIVN) has been under pressure since late last year, as the electric vehicle startup struggles to ramp up production in the face of mounting losses and murky market conditions. As part of this, the firm's latest quarterly update included a warning about near-term profit pressure.
However, while shares have lost more than half their value since last year's IPO, RIVN has climbed more than 90% from its 52-week low. At the same time, the EV maker has drummed up interest from some of Wall Street's most prominent hedge fund investors.
With names like Ray Dalio and David Einhorn increasing their bets on RIVN, does it become a buy for the average investor?
Quarterly Earnings Report
In its Q2 earnings report, delivered last week, Rivian Automotive (RIVN) missed expectation on its GAAP EPS. However, the firm surpassed estimates on revenue.
Specifically, the EV maker posted Q2 GAAP loss of $1.89 per share. This missed analysts' consensus by $0.13 per share. At the same time, the company reported revenue of $364M, which beat expectations by $26.02M.
Meanwhile, RIVN detailed that it still sees 2022 production of 25K vehicles, maintaining its previous target. RIVN also anticipates capex spending of $2.0B this year.
Since it delivered earnings, Rivian Automotive has dipped about 4%, leaving the stock lower by nearly 65% for 2022 as a whole. Meanwhile, at a current price just above $37, shares sit at less than half their IPO price of $78.
RIVN came public with significant fanfare last November and quickly skyrocketed to a post IPO high of $179.47. The stock has lost ground since then, weighed down by a general market shift away from riskier assets amid a rise in interest rates. Supply concerns and worries about the company's production ramp-up also scared investors away from the name.
As a result, RIVN dropped to a post IPO low of $19.27 in the first half of May. Since then, however, the stock has seen a steady recovery, climbing more than 90% from that point.
The 2022 trading in RIVN has generally tracked overall weakness in the EV space. Even so, the stock has generally underperformed its peers.
For example, Lucid (LCID) and XPeng (XPEV) have both dropped more than 50%, while Fisker (FSR) has posted a retreat of greater than 40%. Nikola (NKLA) has fallen more than 30%.
Industry heavyweight Tesla (TSLA) has outperformed most of its less-established names, although it has posted a 23% retreat in 2022. Meanwhile, Li Auto (LI) has separated itself from the pack lately, showing a drop of just 5% for the year so far.
Is RIVN a Buy?
Even with the volatility that has marked the stock since its public debut, some of Wall Street's most prominent hedge funds continue to bet on Rivian (RIVN).
According to the latest 13F filings, Ray Dalio's Bridgewater Associates took new stakes in the electric-vehicle startup by acquiring 62.8K shares. At the same time, Greenlight Capital, led by David Einhorn, added 74K shares.
Meanwhile, other well-known investors have trimmed their positions lately. George Soros's fund disclosed in its 13F filing that it reduced its positions in Rivian Automotive to 17.8M shares from 19.8M shares.
Looking at Wall Street's analyst community, the general consensus points to a bullish outlook. Of the 17 analysts surveyed by Seeking Alpha, 12 have delivered an upbeat assessment of the stock. This includes eight Strong Buy opinions and four Buy ratings.
That leaves four analysts who have given the stock a Hold rating. One market expert has issued a Sell recommendation.
Wall Street analysts have set an average price target of $52.69. The outlier price target has the stock going as high as $83 a share, which would put RIVN back above its IPO price.
See a breakdown below:

While Wall Street seems optimistic about RIVN, Seeking Alpha analysts appear a little more reserved, with an average rating sitting in the Hold range. Contributor Bill Maurer is among those attaching a Hold opinion, stating: "The company has been working to scale production as fast as possible, but its low volumes currently have resulted in large losses."
The Asian Investor, another Seeking Alpha contributor, also tagged Rivian Automotive as a Hold, highlighting the fact that Rivian's revenues and production are ramping up. However, the EV company now expects a steep widening of EBITDA losses.