U.S. natural gas shoots to 14-year high as Europe prices near records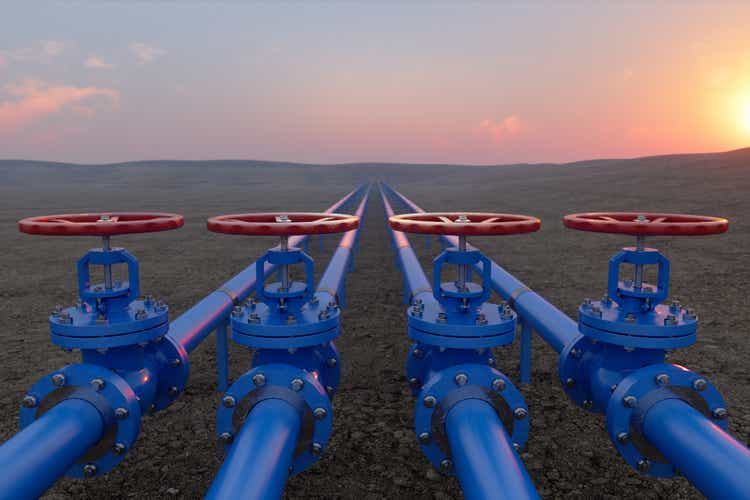 U.S. natural gas futures ended Tuesday's session at 14-year highs, lifted partly by soaring natural gas prices in Europe that have climbed in recent days to their highest levels since Russia's invasion of Ukraine, and just shy of all-time highs.
Front-month Nymex natural gas (NG1:COM) for September delivery settled +6.9% to $9.329/MMBtu, the best closing level since August 2008; gas was trading at ~$66/MMBtu in Europe and a record $57 in Asia.
ETFs: (NYSEARCA:UNG), (UGAZF), (DGAZ), (BOIL), (FCG), (KOLD), (UNL)
Gas-focused equities closed with broad gains: (CRK) +6%, (EQT) +4.3%, (AR) +4%, (CHK) +3.6%, (SWN) +3.4%, (CTRA) +2.9%, (RRC) +2.1%.
Among other factors contributing to gains in U.S. natural gas include a heat wave in California, higher air conditioning demand than previously expected, forecasts for more hot weather, and technical and option trading.
The latest price spike "brought in a substantial amount of technical buying interest that... appeared to be accentuated by an excessive net short speculative position," Ritterbusch and Associates said, according to Reuters, also anticipating a further advance to ~$10 by next week.
The Freeport LNG export plant in Texas was consuming ~2B cf/day of gas before it was shut by a fire on June 8; Freeport expects the plant to return to at least partial service in early October.